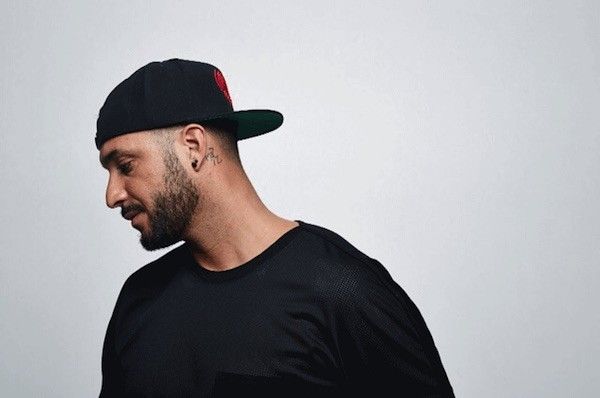 Loco Dice - Loco Dice – Underground Sound Suicide
Since the release of debut artist album '7 Dunham Place' in 2008, Düsseldorf's Loco Dice has grown to become one of the world's most sought after names in house and techno. Bringing together a full-length, cohesive artist album has long been considered the mark of a true artist and with his first, Dice proved he had both the ability and vision to deliver a body of work still revered today.
"It's been 7 years since '7 Dunham Place' – my first electronic album," Loco Dice reflects. "An artist album isn't just a compilation of club tracks. It's a concept that allows experiments, that opens up spaces for narratives and allows the artist to go really far. At least that is the way I see it. I put everything into it, it was all or nothing. Martin Buttrich and I packed our studio and moved to Brooklyn in 2006. That album is a musical document of my time in and experience of Brooklyn – it sums up a period of my life and for me, it was a natural conclusion."
Returning to his native Düsseldorf, Dice then put forward a slew of upfront and hard-hitting club tracks, as best evidenced by 2012's 'Toxic' EP – a body of tracks that proved the catalyst for Dice to start work on piecing together 'Underground Sound Suicide'.
"We invited guests to jam with, rock the drum machines, synths and old, raw gear with us. Guti, Miguel de Ipola, Kobe aka Pimp Jackson, Chevy, my old hip-hop crew with whom I used to share stinky hotel rooms and tour buses in 1995. All the dots connected. What was meant to be warm-up sessions with guests, instantly became the sound I was looking for and the soundtracks to these new scenarios." – Loco Dice
No song epitomises Dice's vision more than lead album single 'Get Comfy' featuring UK rapper Giggs – a track premiered by legendary taste-maker Pete Tong on BBC Radio 1 – while on 'Sending This One Out', he collaborates with iconic hip-hop producer Just Blaze. In a nod to his techno side, he also joins force with Chris Liebing on the dark and palpably menacing 'Keep It Low', while on 'Party Angels' ft. Tunisian vocalist Jaw, Dice taps into his own cultural lineage.
"There are strong bonds with all artists involved and everything unfolded naturally. I danced to Neneh Cherry's music when I was hip-hop kid, and I still do. Pulshar is one of my favorite bands who's two albums we released on my label Desolat. With Just Blaze, it was like two hip-hop guys working on something completely different, something harder, and it instantly worked. Jaw is not only that crazy guy who shares Tunisian roots with me, but his voice is special and fitted perfectly. Behind Mr. Techno there is Chris Liebing, super warm and funny guy with whom I share a lot, but whose artistic expression is quite different than mine, so here the opposites collide. Miss Kittin is a long time friend, and it was only her who could have completed that one song. Last but not least there is Giggs. You can't ignore him if you look out of the US hip-hop box. He is unique. When I met him in London and played him the album, he was totally diggin' it, he understood where I wanted to go with it and I had him on board."
Although punctuated by guest collaborations, the album still retains classic Dice hallmarks, with the bleepy tech groove of 'Back In Flingern' and mesmeric, eight-minute roller 'Like in the Movies … yeah I want sum!' both strong cases in point. This mix of classic techno and newer, more experimental strands of club-facing music is both fluid and well-balanced – a testament to Dice's willingness to challenge both himself and his fans.
"There have been so many changes around me since my first album that became a narrative for 'Underground Sound Suicide' and in a way, I used music as a transmitter. It comes from the heart and is a testimony of who I am now. Ultra Music's got my back on this one and the album will be going through the team there. They believe in it and I'm happy to have them on board. Also here paths are crossing again. David Waxman from Ultra and I have known each other since my early gigs in NYC in the early 2000s and now we write this exciting new chapter together. Here's a small sample of what to expect.
Keep up with me, I'll be dropping more details in the coming weeks. One love, Dice."
'Get Comfy' featuring Giggs will be available for digital download from July 31st via Ultra Music.
Look out for more details on 'Underground Sound Suicide' soon.