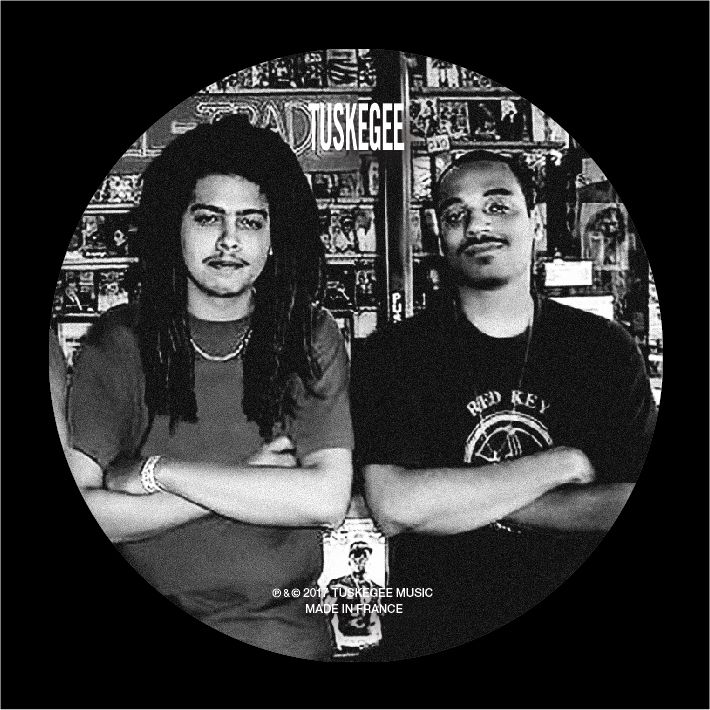 Young Seth & Omar S - Lost and Found
After a lengthy hiatus, Tuskegee Music is back with a heavyweight release indeed: it features tracks written by Detroit heavyweights Seth Troxler—under his Young Seth alias— and cult FXHE boss Omar S. Amazingly they were written 11 years ago and have been long forgotten until recently being unearthed.

The first track here was inspired by a trip Seth made to Berlin's Club Der Visionaere in 2005. "It basically was me returning to Detroit and telling Omar about this crazy music I heard Ricardo play during the day." The result, 'Deep'(CDV 2006 Mix), is a spine tingling atmospheric deep house track. The drums are lo-fi and loose, the bassline is a meandering thing that really sucks you in and soft, gentle toms tumble around the groove and encourage you to cut loose.
Then comes the experimental slow motion drum shuffle of 'Detroit After Midnight' which the pair made after "finding loads of weird records in his basement sampling them and making a classic MPC Detroit cut." It has the sounds of people talking as if coming from the room next door laid over a lazy and undulating bassline, and is brilliantly weird and sketchy.
Last of all, Young Seth goes solo on 'Luiza's Inferno' five minutes of him jamming on Omar's MS20 with a warbling synth line coated in warm tape hiss and layers of dust. It's a beatless piece that shows how inventive and ahead of his time Troxler was even as a young man.
This is a brilliantly unusual EP and another winner for Seth Troxler and The Martinez Brothers' Tuskegee label.
Tracklist:
A1 – Young Seth & Omar S – Deep (CDV 2006 Mix)
B1 – Young Seth & Omar S – Detroit After Midnight
B2 – Young Seth – Luiza's Inferno