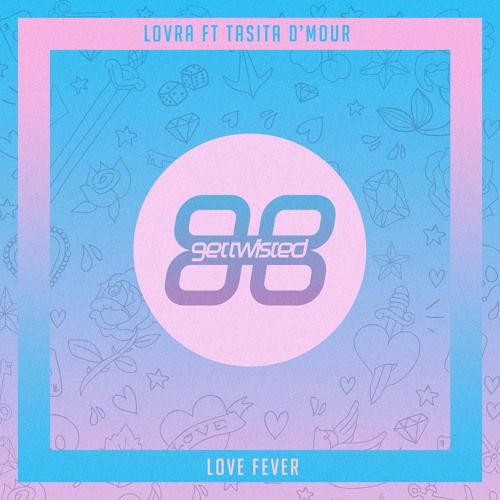 LOVRA ft. Tasita D'Mour - Love Fever
Berlin Producer and DJ LOVRA proves why she's such an exciting talent with 'Love Fever' – the perfect package of '90's house, featuring Tasita D'Mour's soaring vocals.
Showcasing LOVRA's love for old-skool sounds as heard on her previous releases 'Feel The Love', 'No One Knows' and 'Love Sensation', 'Love Fever' is another feel-good vocal house cut from the self-appointed 'Girl from Berlin' who looks set to take 2017 by storm.
By combining her attraction towards music from the '80s and '90s alongside her natural feeling for modern melodies, Berlin-based Producer and DJ LOVRA creates her own distinctive sound. Her tracks are full of groovy house-tunes, striking vocals and danceable beats. Driven by the curiosity for new beats and wanting to give the music of the past decades a loving homage, LOVRA is well on track.
Since its inception 2012, Tough Love's record label, Get Twisted Records, has gone from strength to strength, featuring releases from both established names and rising talent including Roger Sanchez, Todd Terry, Sandy Riviera, Amine Edge & DANCE, Man Without A Clue, Full Crate, No Artificial Colours, Hannah Wants AS I AM, LiTek, Newbie Nerdz, and Midnight City. Get Twisted Records continues to grow in stature, with four sell-out London shows in 2016 showing the power the label currently commands in the UK.
www.lovramusic.com
www.soundcloud.com/lovra-musicacebook.com/lovramusic
www.twitter.com/lovra_music
www.instagram.com/lov.ra
Get Twisted:
www.gettwistedrecords.com
www.soundcloud.com/gettwistedrecords
www.facebook.com/gettwistedrecords
www.twitter.com/gettwistedrecs
www.youtube.com/gettwistedrecords
www.instagram.com/gettwistedrecords