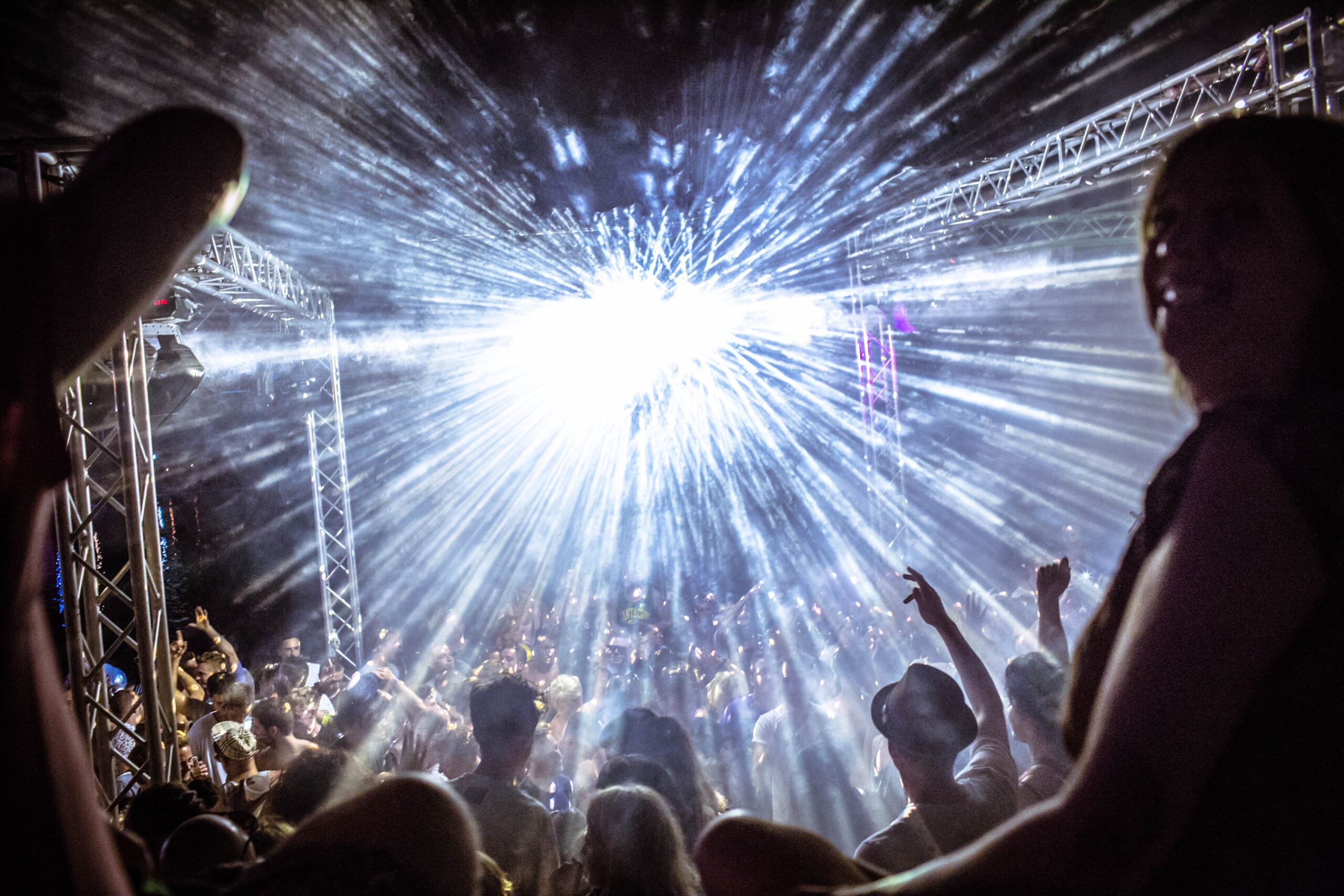 Love International Croatia announce crews and partners for brand new festival in summer 2016
The festive season is fast approaching, and as an early Xmas present Love International has just announced the crews and partners who will be taking part at the festival's debut in Tisno in summer 2016.
The curatorial vision of Dave Harvey and Tom Paine from Bristol's Love Saves The Day are piecing together not only Croatia's brand new festival, but the spiritual successor to the revered Garden Festival which finished on its tenth anniversary earlier this year. Taking place at the truly idyllic slice of paradise on the Dalmatian coastline, the Adriatic town of Tisno will host an intimate electronic music odyssey beneath the sizzling sun and star-speckled night skies.
Dave explains: "We are working with some great names, some which will be familiar to anyone who came to The Garden Festival but also bringing in some amazing new faces too who we know will help shape our first event in Croatia. We are really crossing the musical spectrum here, from house, techno and disco over to soul, funk, Balearic, deep house, electronica, acid and more across every aspect of the festival. These are all people will respect greatly and we can't wait to have everyone at Love International."
Taking part at the first Love International are labels, club nights, media and collectives forming eclectic crews hosting parties on The Argonaughty and at Barbarella's and the festival's main stages. For 2016 expect to see: Aficionado, Animals Dancing, Belfast Music Club, Big Wave, Cocktail D'Amore, Claremont 56, Dirtytalk, Disco Knights, Edible, Futureboogie, House of Disco, Hypercolour, Inkfolk, Just Jack, Magic Door, Not An Animal, Percolate, Ransom Note x Dance Tunnel, Resident Advisor, Rhythm Section, Salon Zur Wilden Renate, Shapes x Banoffee Pies, Studio 89, Sub Club, Sun Down Circle, Sunset Soundsystem, Test Pressing, Tief, Tourist x Correspondant, Trouble Vision, Warm and Wolf Music.
The festival has already announced Dixon, MCDE, Ben UFO, Gerd Janson, Craig Richards, Joy Orbison, Midland, Horse Meat Disco, Prosumer, Hunee, Tama Sumo, Job Jobse, Fort Romeau, Felix Dickinson, Red Axes, Lord Of The Isles and Khruangbin, with many more to be announced in the new year.
The Garden Tisno site is blessed with natural beauty at every turn, hemmed in by walls of towering pines; from the gently curving beach lapped by crystal clear Adriatic waters with the pulsating Beach Bar and Funktion One sound on one side to watching the legendary old sea-dog The Argonaughty dock on the other; from the Olive Stage hidden beneath a canopy of trees, following winding paths and chill out zones, with many bars and places to eat, to a little higher up where the Main Stage dominates for amazing live shows and headline DJ sets. Higher still there is the restaurant and guest DJs dropping in to spin throughout the day, and entrancing views across the bay. And many people's favourite place, Barbarella's, is nestled just a few miles away; a fully open air club which is now regarded as one of the best in the world, a simply breath-taking place to party from midnight and see the sun's rise at dawn, breaking over the ridge of pine trees which surround it. Every DJ who has played at the club says it is one of the most amazing settings they have experienced.
Love International
Weds 29th June – Weds 6th July 2016
@ The Garden Tisno, Petrica Glava 34, 22240, Tisno, Croatia
Lineup so far: Dixon, MCDE, Ben UFO, Gerd Janson, Craig Richards, Joy Orbison, Midland, Horse Meat Disco, Prosumer, Hunee, Tama Sumo, Job Jobse, Fort Romeau, Felix Dickinson, Red Axes, Lord Of The Isles, Khruangbin and many more to be announced
£120 for 7 days and 7 nights (club and boat parties extra)
www.loveinternationalfestival.com / @LoveIntFestival