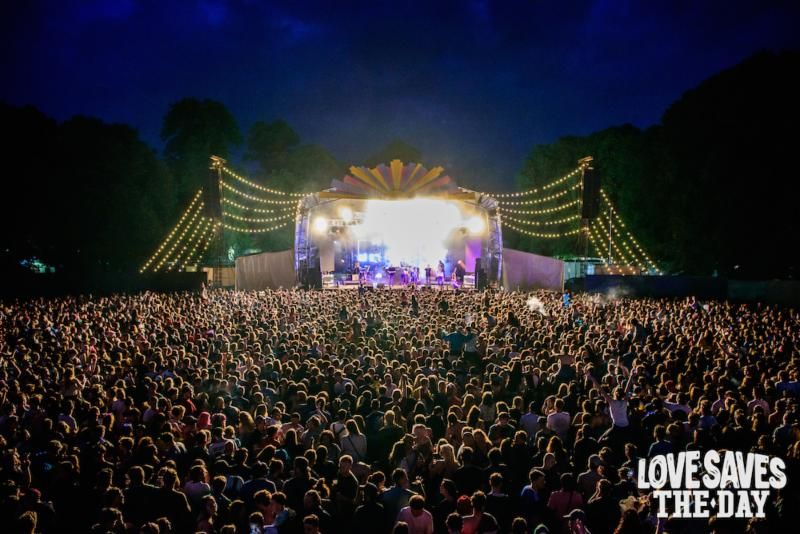 Love Saves The Day announc more acts…
Striding into their seventh year, Love Saves The Day, Bristol's once best kept secret now performs on a national stage, reveal a further run of artists that will be joining acts such as the legendary Fatboy Slim and the soulful sounds of Sampha on Saturday 26th and Sunday 27th May 2018.
Joining Sunday's already heavily stacked lineup, Mabel stops by the Main Stage to undoubtedly reaffirm why so many have high hopes for the singer in 2018 and, with plans for a huge debut album surely underway, we might just get a first glimpse.
With Andy C's name attached to the Run stage, a strong lineup was all but guaranteed. Camo & Krooked, SASASAS, High Contrast and Dimension unite with Bailey & Need For Mirrors, Lenzman ft DRS & Children Of Zeus, EZ Rollers, D*Minds and Dazee to showcase a phenomenal selection of drum and bass icons that span past, present and future. Flanked by MCs Tonn Piper, Daxta, ID, Carasel, Dynamite, DRS and Jakes, you know where to find the weekend's most blistering party.
2018 welcomes a brand new concept stage, The Centre Stage, built by the designers of The Temple in Glastonbury's Common, and the previously announced Jackmaster will be unveiling it in some style on his Jackmaster Presents stage. Drafted in to bolster the celebrations are Mall Grab, Denis Sulta, Detroit Swindle, Rhythm Sister, and local lads Cousn.
The Crack Magazine stage makes room for an exceptional rising star with the unlikeliest of names:Biig Piig, with Eric Duncan taking his place on the Lost Gardens Stage to plunge party goers into further musical ecstasy alongside underground dance music stalwart Felix Dickinson and Horse Meat Disco's All Day Long set.
Enlisted especially by Artwork, also on the Lost Gardens stage, Axel Boman and Moxie will keep the infectious sounds effortlessly bubbling with an array of genre-bending selections and fiercely individual styles.
Curated by the legendary local club night Just Jack, Rhythm Section boss Bradley Zero, Ruf Dug will join aforementioned party purveyors Tom Rio, Dan Wild and Jethro Binns on the Just Jack Caravan Club stage, a brand new area for 2018, complete with converted seating booths, hanging giant umbrellas and shimmering mirror balls.
One of Bristol's most essential collectives, Teachings in Dub, are overseeing their own stage and it makes sense for pioneer Aba Shanti-i to be heading it up for a two day extravaganza that should excite fans of roots music and culture.
Tickets are on sale now via the Love Saves The Day website www.lovesavestheday.org