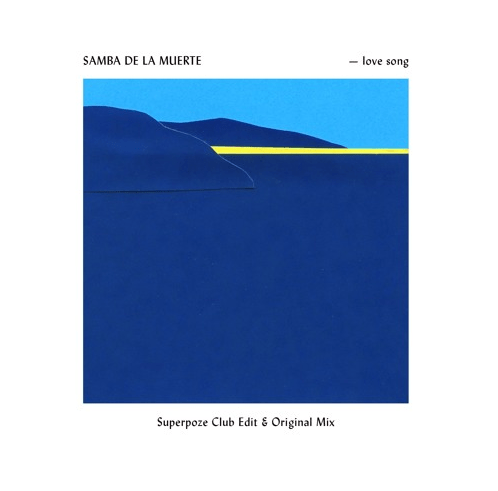 Samba De La Muerte - Love Song (Superpoze Club Edit)
In a collision of two of France's finest talents in the electronic music scene, electronic outfit Samba De la Muerte are set to release their new single 'Love Song' which has been turned into an anthemic club edit courtesy of producer/DJ Superpoze, set to drop this November.
Destined to get listeners up on their feet, the club edit of 'Love Song' (Superpoze Club Edit) is a beautiful, collaboration that sees Superpoze take the final bars of Samba De La Muerte's original mix and strip it back to the simplicity of the hypnotic keyboard melody, bringing the gossamer vocal loop to the forefront and extending it over the majority of the track. Rather than the slow-burning build-up of the original, he wastes no time in diving straight into the high energy of the drop, helped by the addition of the booming kick drum, giving it that techno beat and making it a sure fire hit for the dance floor.
Speaking about the track, Superpoze has said "I used to be Adrien's flatmate in 2013-2014. We both really went into "4/4 – 120bpm" music at this time. We formed our band "Kuage" the same year. When I first heard his solo album, Colors, Love Song was my favourite tune. I did this edit as a memory of our adventure with dance music!"
Samba De La Muerte is the project created by Adrien Lepretre in 2012. Having previously been a part of Bella Union's Concrete Knives Adrien transposed several years of experience into Samba de la Muerte, who currently tour as a four piece, producing concerts rich in arrangements and spontaneous energy. Citing his influences in indie pop, afrobeat and electronic music, Adrien's original mix of 'Love Song' embodies this unique blend; from the bright congas and melancholy acoustic guitar, to the whirring organ and shimmering synths he produces a beautifully exotic single, setting the tone for his upcoming first full-length production, 'Colours'.
Superpoze, otherwise known as Gabriel Legeleux, began his rise in the fall of 2012 with his debut EP 'From the Cold'. He has continued to make a name for himself working with some of the most talented producers from the French electronic music scene, such as STWO and Dream Koala. He released his critically acclaimed first LP, 'Opening' in June 2015, seeing a slight shift from his previous instrumental hip-hop beats to, lure towards the melodic arrangements and organic instrumentation that can be heard on this edit.
Having already worked together as a part of the band Kuage – where they gained support from UK tastemaker Gilles Peterson – this remix is a testament to what can be achieved when two highly accomplished producers come together. With every new release Superpoze manages to bring something new to the table, and his 'Love Song' mix is a completely immersive club edit, perfect to get lost to on the dance floor.