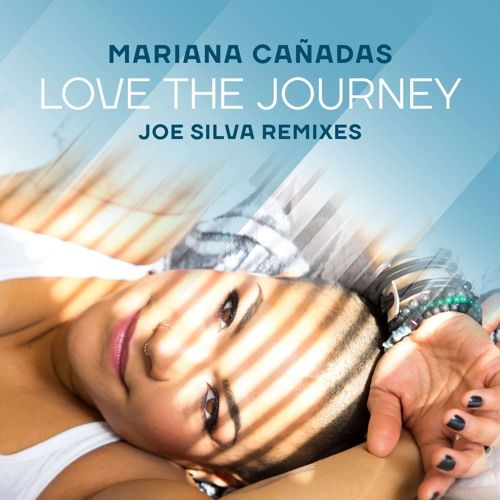 Mariana Canadas - Love The Journey (Joe Silva Remixes)
The soulful voice of Mariana Cañadas makes another appearance on Purespace Recordings, combined with the unique electronic stylings of veteran house music producer Joe Silva. Mariana made a strong appearance on Silva's 2016 album Memory Fade, contributing a rich spectrum of vocal textures on two memorable tracks, "Surrender" and "Gonna Leave U".
Now she's back, adding her freestyle artistry to "Love The Journey". The original is slated to appear on Mariana's upcoming solo debut album. But today Purespace presents three inspired Joe Silva reworks of the R&B original.
First up, the Main Mix falls squarely in the classic, funky house vibe that Silva is known for. With his signature chord stabs, funky percussion lines, and vocal treatments, the music almost flies at you with uplifting, spiraling chords of jazzy goodness, wrapping Mariana's positive-message lyrics in love-charged vibrations. Playful and fun, this mix would sit equally well at a poolside lounge event or a peak time house night.
Next is Joe's Deeper Mix. The tempo is slower, the kick lighter, with a hypnotic monotone bass line and sultry velvet chords elevating a vocoded Mariana performance to an almost spiritual level. The track expertly builds to a beautiful climax of shimmering delights. Drenched with light and a sincere hopefulness, this sound is an antidote to today's challenging modernity.
And then there's Joe's Darker Mix. Silva goes in a slightly moody, more dramatic direction with his final remix. Adding a persistent bass progression that juxtaposes Mariana's voice in a new light, Silva exploits new vocals not found on the other mixes. Rising and falling pitches perpetually pan from side to side, leaving the listener just a bit on edge, while silky string pads plow out the chord progression. In the ensuing break things take a more percussive, harder tone.
Label and Artist Links:
www.purespace.com
www.facebook.com/luisa.mariana.9237