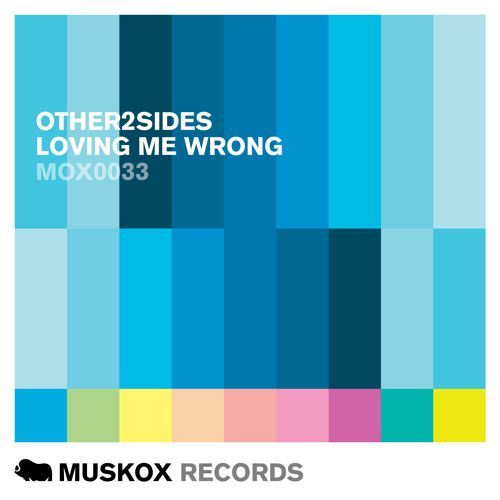 Other2Sides - Loving Me Wrong
Muskox Records once again reaches into its hometown talent pool for the latest single from Other2Sides, the smooth and emotive "Loving Me Wrong".
Hailing from Cheltenham, UK, Other2Sides is personified by a British house music sound that is nostalgic and bouncy with many of the characteristics of garage and the current bass scene. "Loving Me Wrong" is no exception … short, hypnotic organ chords, a crisp rhythm track, and the repeated vocal motif drive the track forward into a gorgeous, melodic breakdown sure to plunge the dance floor into a lost-in-the-music moment. This is underground house music at its best.
After remixing Other2Sides' previous "Back Then" single, the Berlin-via-Venezuela producer Fernan Dust has a second go at Cheltenham's finest. Dust's version of "Loving Me Wrong" fully reimagines the track into a sparse and moody after hours affair featuring engaging percussive repetitions, snatches of organ, and echoey synth riffs.
The vocal phases in and out as if tuning in from a long distance broadcast, giving the track an otherworldly feel. "Loving Me Wrong" is yet another exceptional single from Other2Sides and Muskox Records