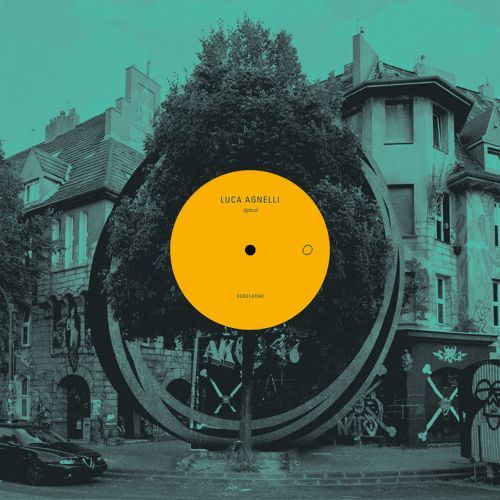 Luca Agnelli – Optical
Following on from his joint effort alongside Marco Faraone for Desolat X in 2013, Luga Agnelli turns in a solo release for Desolat in April 2015. The release comprises six cuts that demonstrate the young Italian's finely honed production skills.
Living up to its billing as the A side 'Optical' is a clear cut peak time affair whose warbling synths and climbing drum kicks pull the listener with it on its winding journey.
'Bubbles' perfectly describes the feel of the second A side which effortlessly combines a driving bassline and hypnotic synth to create a spine tingling experience.
Swiss Train's punchy bass, frantic pace and melodic overtones will surely see it become a staple in many techno sets over the coming months.
The second B side 'Raw' is an intricate, pulsating affair that pulses and bends and creeps through the listeners mind.
Effectively harnessing a eery sample ,'One Hour Day' is a more relaxed affair that utilizes a thudding bass drum to create an inviting jumpy track.
Rounding off proceedings is 'Synthesis' that aptly has an air of chemistry about it. Multiple elements come together to form a pleasant aural experience. Shuddering synths, delicate melody, intricate drums all feature on a befitting end to an awesome EP.