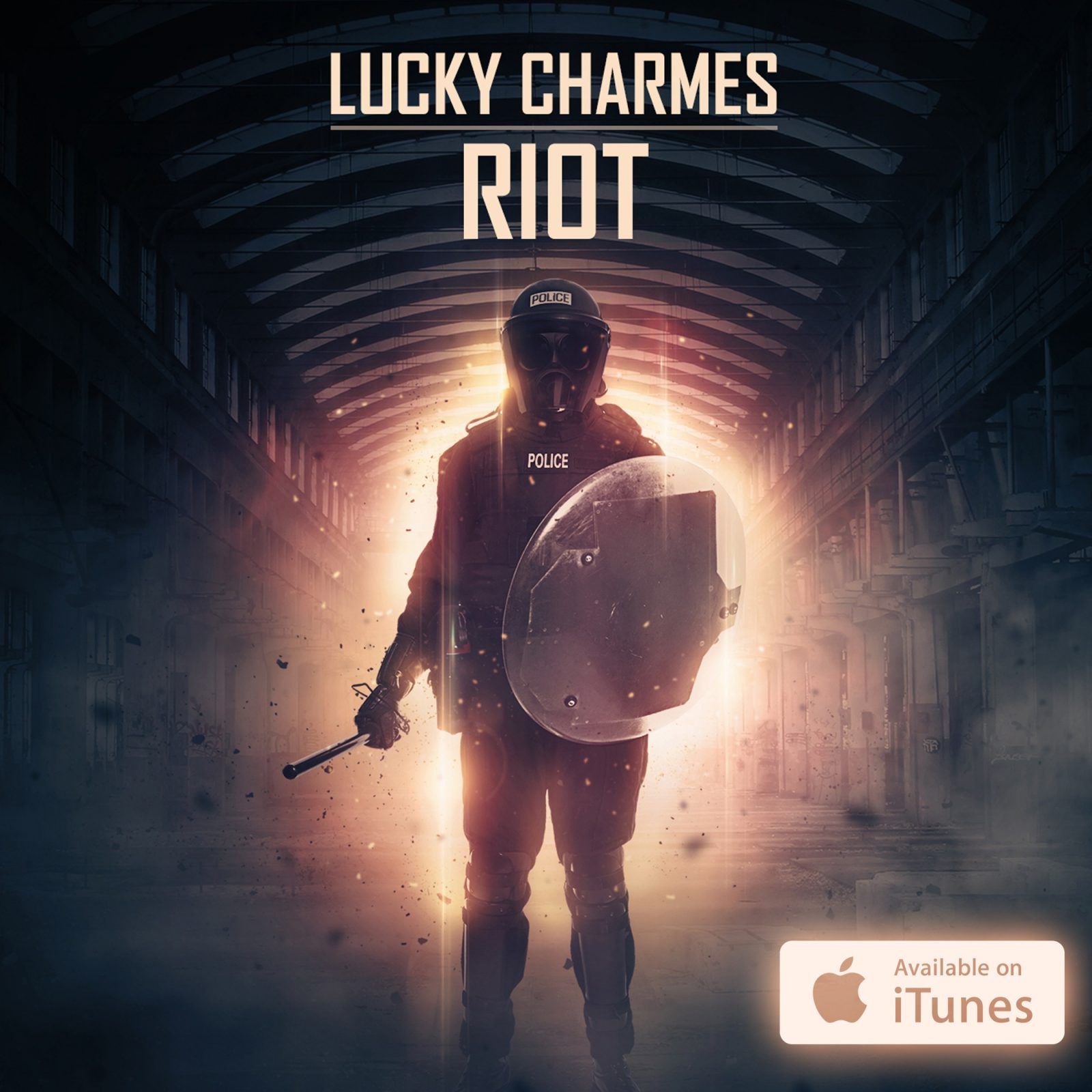 Lucky Charmes – Riot
Lucky Charmes started 2014 as he ended 2013, with a fast flowing, uplifting tune that highlights the intensity of his live performances and 
previous singles "See U Dance" and "This Is It" which got massive dj support by Laidback luke, David Guetta, Tiesto,
Nicky Romero, Vato Gonzalez and more!

With his new single "RIOT" Lucky Charmes certainly shows his diversity & originality! 
From poppy piano, fresh opening verses, the epic, innovatory chorus to the pumping synth beats and also this in a 80's meets progressive crossover feeling!
"RIOT" is already supported by Steve Aoki, Axwell, Tiesto, Laidback Luke, Thomas Gold, The PartySquad, Dyna, GLOWINTHEDARK, Marc Macrowland, Marc Benjamin, Dennis Verheugd (Radio 538), Jochem Hamerling (Slam FM!) Hatim el Khatib (Fun-X), Kid Massive, Jesse Voorn and more..
So what are you waiting for? Go check it out! Leave a comment, Spread the word! Let's start this "RIOT" right here right now!!!
Lucky Charmes Social:
www.facebook.com/LuckyCharmesOfficial
www.twitter.com/LuckyCharmes
www.soundcloud.com/luckycharmes
www.instagram.com/luckycharmesofficial
www.vevo.com/artist/lucky-charmes
www.youtube.com/luckycharmes
+31 MUSIC is an Dutch independent record company specialized in quality dance music, founded by Werner Charmes and Joost Scholtens, based in Amstelveen, The Netherlands.
Thanks to their strong international network +31 music is proud to work with singer-songwriters from the US, UK, Sweden and offcourse the Netherlands that have worked with artists like Miley Cyrus, Kelly Rowland, Bruno Mars and Rihanna, and are definitely expanding their catalog rapidly.

+31 MUSIC is aiming for quality dance music for every radio station or heavy weight club rockers for every dancefloor! We are always searching for upcoming talents as well as established artists in the dance-industry and willing to help them expand their musical careers!
+31 Music Social:
www.plus31music.com
www.facebook.com/Plus31music
www.twitter.com/Plus31music