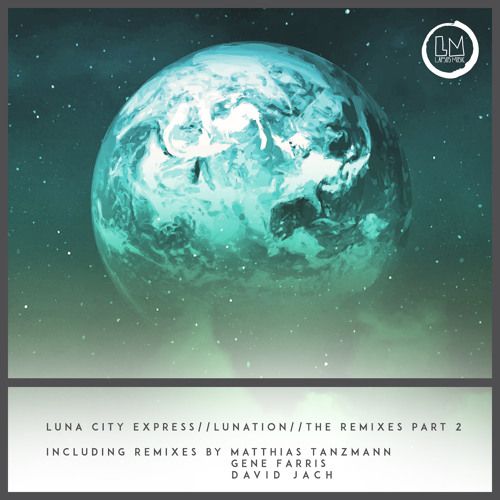 Luna City Express - Lunation Remixes Part 2
Lapsus Music looks to a host of hot producers to remix Luna City Express back catalogue material now. Those who get tapped up are some serious heavyweights including Moon Harbour boss Matthias Tanzmann, Chicago man Gene Farris and David Jach.
Leipzig legend Matthias Tanzamnn goes first and adds his own spin on Feel featuring Desney Baley. The resulting track is six minutes of warm and cuddly house with soft drums, cool female vocals delivered with some real aloof style and icy hi hats. It's breezy, free flowing and sure to get an early dance floor in the mood. Gene Farris then gets more busy and up on his toes with a tightly coiled remix that is well driven, slick and heady. It's all about his well programmed and oily drums, frankly, Last of all, David Jach makes Do It into a pumping cut with party starting vibes. The chord stabs are energetic, the swirling and wordless vocal sounds add that human element and the whole thing oozes electronic funk. As such these are killer cuts from a top label.