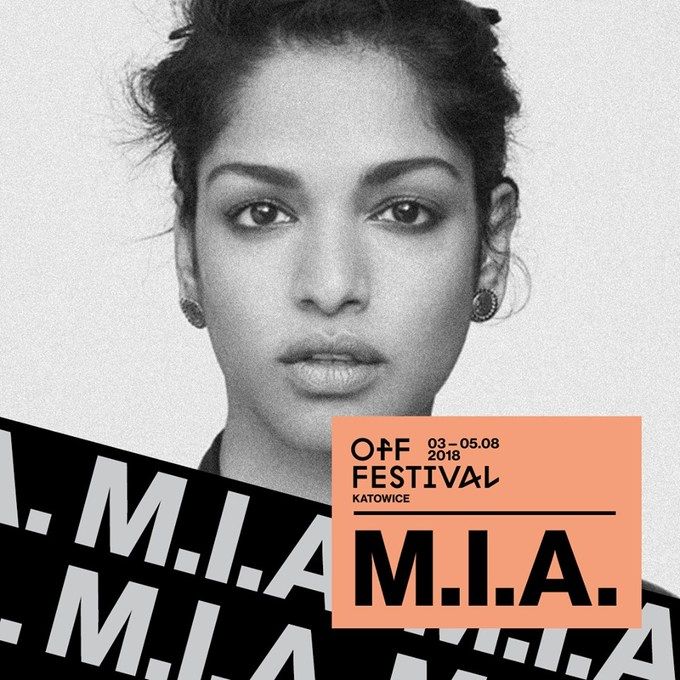 M.I.A. is set to be a highlight of this year's OFF Festival
She's controversial, bold, and original: M.I.A. is sure to be a highlight of this year's OFF Festival
Mathangi "Maya" Arulpragasam, known to the world by her stage name, M.I.A., is a British singer, composer, songwriter and producer. Her Tamil heritage and pugnacious personality have made her a vocal supporter of what some might consider lost causes. She speaks up for immigrants, women's rights and the environment while decrying excessive consumerism. Unabashedly outspoken, M.I.A. is the bane of the music industry as well as the media, which only thrives on controversy that it can control. A musician showing her middle finger to millions of TV viewers at the Super Bowl halftime show doesn't fall into that category.
When it comes to her music, M.I.A. is just as self-confident and impossible to pigeonhole as she is offstage. Her 2005 debut Arular radiated with all the colors of the London underground, from the exotic sounds of faraway lands to hip-hop and electro. She's come a long was since then, releasing her last album to date, the catchy LP AIM, in 2016, with collaborations by EDM heavyweights Diplo and Skrillex. But whatever genre you want to pin on her, the overall style of each release is ultimately her own. M.I.A. is an artist who really cares about her music, and it shows.
This year's OFF Festival lineup also features: Charlotte Gainsbourg, Ariel Pink, Grizzly Bear, Zola Jesus, Jon Hopkins Live, Aurora, Turbonegro, Clap Your Hands Say Yeah performing Some Loud Thunder, Marlon Williams, John Maus, …And You Will Know Us by the Trail of Dead performing Source Tags & Codes, Big Freedia, David August, Egyptian Lover, Le Mystère Des Voix Bulgares (The Mystery of the Bulgarian Voices), Oxbow, Bishop Nehru, King Ayisoba, Housewives, Chastity Belt, Or:la, Jacques Greene, Harry Merry, Gary War, coL, The Brian Jonestown Massacre, The Mystery Lights, DJ Paypal & DJ Taye, Wednesday Campanella, Sensations' Fix, Hańba!, Furia, The Como Mamas, Coals, Moses Sumney, Yasuaki Shimizu, Yellow Days, Legendarny Afrojax, Adam Strug, ARRM, Wojciech Bąkowski, Nanook of the North, Bass Astral x Igo, Sorja Morja, Skalpel Big Band, and Sonbird.
The 2018 OFF Festival Katowice will take place August 3–5 at Three Pond Valley.
Tickets
Three-day passes are now available at the OFF Shop for 330 PLN. This price lasts until April 15 or until the third batch of tickets is sold out! Campground tickets are also available for 70 PLN.
Website: http://off-festival.pl/en