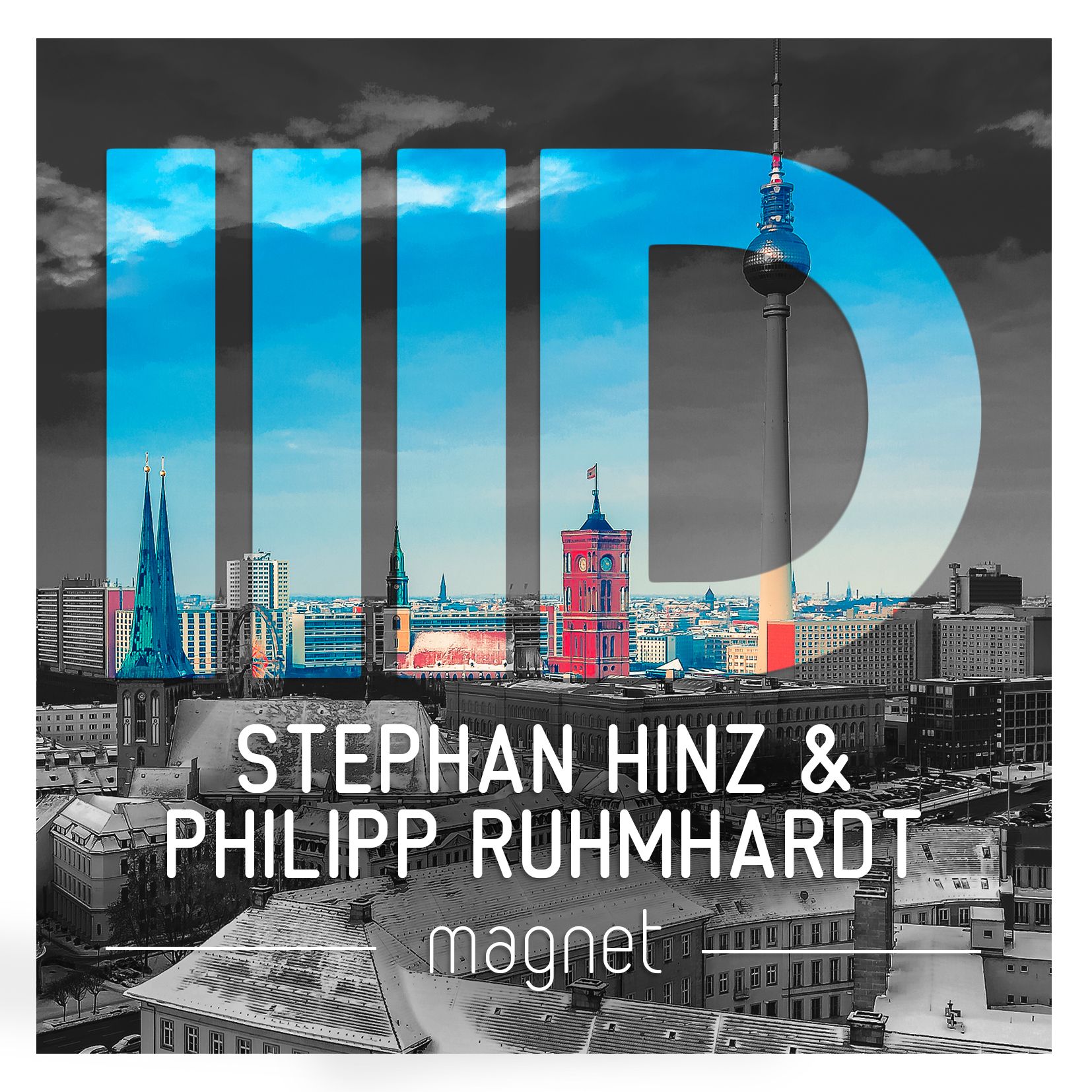 Stephan Hinz & Philipp Ruhmhardt - Magnet EP
November 23rd sees prominent rising German DJ/producers Stephan Hinz and Philipp Ruhmhardt make their release debut on Carl Cox and Jon Rundell's seminal imprint Intec with their brand new EP entitled, 'Magnet'.
The German duo saw huge success last year with their 'Panther' EP on Pan Pot's label Second State Audio, with the first track 'Doch' garnering support from Techno's elite and appearing on many monthly charts. Besides this, Hinz has also cemented his position as an exciting up-and-coming solo talent by already having releases on Adam Beyer's Drumcode, Watergate Records and Kling Klong to name a few.
The opening track 'Magnet' builds slowly, starting with a simple drum beat that develops layer upon layer to complement the great lo-end hum that drives the track throughout. As the track proceeds, the tension and suspense builds immensely leading to a striking crescendo that finally delivers a punch that doesn't disappoint.
'Kachel', the EP's second and final track is a dark and intense Techno roller which keeps you engaged right through to its final beat boasting; a pounding no-nonsense 4/4 groove, a powerful arpeggiated bassline and captivating sound effects.
'Magnet' EP is available on Beatport from November 23rd and the rest of the world two weeks later.
FIND INTEC ONLINE:
https://soundcloud.com/intec-digital
https://twitter.com/intecdigital
http://www.beatport.com/label/intec/15077
https://www.facebook.com/IntecDigital
https://www.youtube.com/user/IntecDigitalTV
FIND HINZ & RUHMHARDT ONLINE:
https://pro.beatport.com/artist/hinz-and-ruhmhardt/408634
https://www.facebook.com/hinzandruhmhardt/?fref=ts
https://twitter.com/hinzruhmhardt
https://soundcloud.com/hinzandruhmhardt