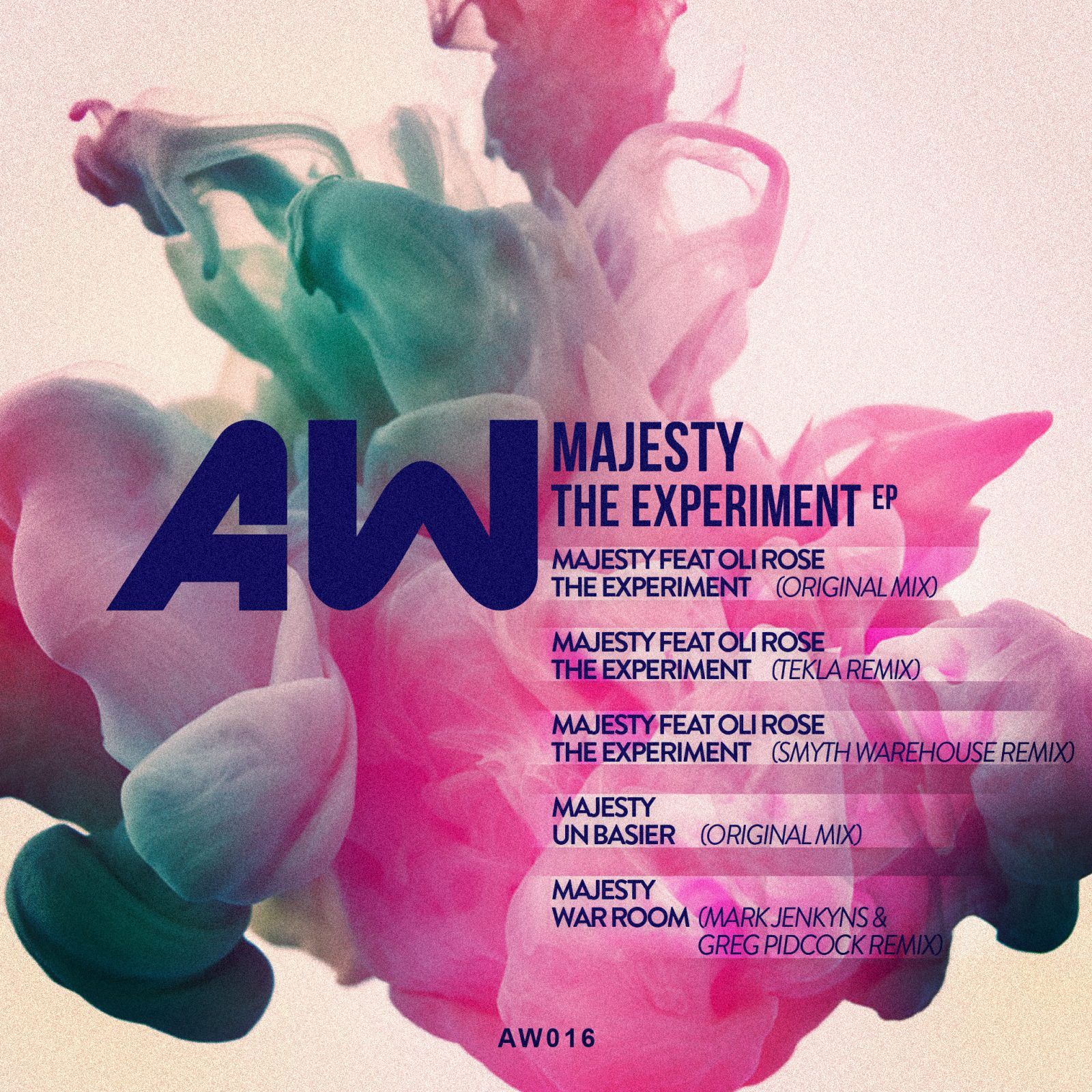 Majesty – The Experiment EP
Next up on Audiowhore Records is the bright UK talent of Majesty featuring vocalist Oli Rose on the awesome 'The Experiment'.
Majesty had his first breakthrough on Kerri Chandler's Madtech Records with 'Tales of the Unexpected' and then went on to produce for similarly fine labels such as Street Records, Nervous records and Kumasi to name a few. Now he comes correct once more with this fine new offering for the Audiowhore imprint.
'The Master' in original form is a bubbly, infectious bit of house music riddled with melody, deep bass and celestial pads. Whispered vocals add an air of intrigue and an extra cultural edge and you can imagine this one going down well in all sorts of spiritual dance floor situations.
The first remix from Tekla is a more stripped back, sci-fi and abstract affair with freaky sound design, sleepy melodies and filtered voices buried deep within. It kicks that bit harder and is swathed in rattling reverb for extra richness.
The hardest hitting of the lot though is the Smyth remix, which has big bad drums kicking like a mule, icy hi hats skating over the top and loopy bass sucking you in with every rotation.
The rudely entitled 'Un Baiser' then rattles along with a nicely loose, off kilter percussive line and punchy drums. Vocal snippets, shooting synths and some timely bass fills all add up to a full fat track that will make floors bounce, no doubt. Lastly, Mark Jenkyns of Hot Creations association teams up with Greg Pidcock to remix 'War Room'. This one is a burrowing tech house cut with tight drums and bass, alien life forms squirming about within the arrangement and a hefty sense of funk.
With this new EP Majesty continues to assert himself on the global house scene.