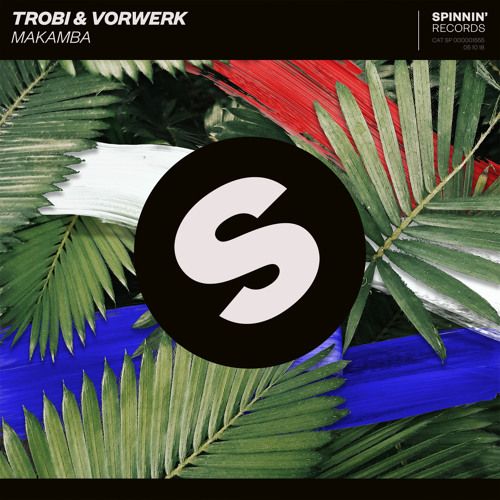 Trobi & Vorwerk - Makamba
Dutch rising star Trobi teams up with famed producer Vorwerk for the bloody hot tune 'Makamba'. Laying down an organic, latin styled groove, the guys add cool electronic pads, sweet horns and piano chords to work up an awesome blend of balearic house with caribbean rhythms – out now on Spinnin' Records.
Dutch DJ/productional prodigy Trobi, who was signed to Spinnin' Records at age 16, has already been receiving lots of attention with his DJ performances (starting at age 9 already). After this, he kicked off his producing career, quickly getting positive feedback on his tracks.
Making his debut in January 2017 with his first official single ever, 'In The Studio' saw the youngster work together with Dutch duo Junglebae, resulting in a strong, pop tinged dance tune that created a spark with both club floor as the contemporary pop audience.
After this, he dropped more singles, including 'Never Let You Down', featuring UK singer Stevie Appleton, and a much supported remix of The Chainsmokers single 'Sick Boy'. Productional work for several artists also delivered him his first gold record ('Red Me', by Dutch hip hop artist Ronnie Flex) while he's kept on working with renowned Dutch producer Boaz van de Beatz (known for his productional work with Diplo, Major Lazer, Madonna and Ariana Grande) and famous reggaeton artist J Alvarez, with whom he dropped the catchy tune 'Toda La Noche' earlier this year.
Maarten Vorwerk is a prolific Dutch electronic dance music producer with more than 400 tracks in his discography. He is currently based in The Netherlands and produces under a variety of aliases. Vorwerk is well known among the global elite of today's top DJs and producers and he's the force behind several massive clubland hits for big-name DJs.
Earning recognition in the early-naughts with hardstyle productions under his Vorwerk and Jeckyll & Hyde pseudonyms, Vorwerk later veered into the more commercial side of dance music known as EDM as a ghost producer for other clubland stars, including Quintino (with whom he produced the #1 tune 'Epic').
'Makamba'
And now, they've teamed up for the hot blooded tune 'Makamba', a record that perfectly blends the sounds of two highly talented producers, taking their sound yet again to new heights. DJ support is big so far, including the likes of Dillon Francis, Timmy Trumpet, Tujamo, Dannic, Carta and CMC$ as well as Afro Bros, TV Noise and The Partysquad.
"Trobi is working in the same studio as I worked in from 2005-2008. I was there on a visit to refresh some history and one thing led to another and we started a collaboration. His current sound is really combining well with what I heard on the radio in Aruba, so that's why we decided to blend those styles together. A serious club banger with a Caribbean flavor." – Maarten Vorwerk
"The legendary Maarten Vorwek started sending me some housey projects but I said this track needed more reggaeton influences. Maarten sent me the horns by e-mail and I started working on it. I started working on the drop with a flute and distortion. I'm really proud of this one and I saw we've got some huge support already. Can't wait to drop this record with Maarten!'' – Trobi
Trobi & Vorwerk – 'Makamba'
Out now on Spinnin' Records.