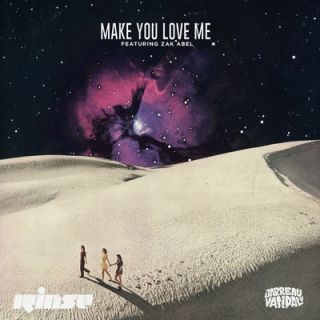 Jarreau Vandal ft. Zak Abel - Make You Love Me
Jarreau Vandal's new single, 'Make You Love Me', featuring Zak Abel is out now via Rinse.
Born in Maastricht in Holland and raised in Amsterdam, Vandal's sound has been turning heads since the release of his debut EP on Soulection back in 2014. A glossy, refined blend of his early hip-hop, jazz and RnB influences, it is difficult to box into any particular scene or genre — a facet of his work that makes Vandal such an interesting producer. With official remix work for Janet Jackson, Dua Lipa and A-Trak under his belt already too, he has straddled over and underground worlds with remarkable confidence over the last three years.
New single 'Make You Love Me' sees Vandal re-connect with Zak Abel, the rising singer-songwriter for whom he also turned in an official remix ('Everybody Needs Love') back in 2016. Coming full circle, the pair tap into the same, soulful vibe; Vandal's deft piano melodies, flashing synths and future disco beats provide the perfect foil for Abel's powerful, rasping vocals.
Undeniably smooth, the single is sure to build on the hype surrounding the pair ahead of incoming future projects.