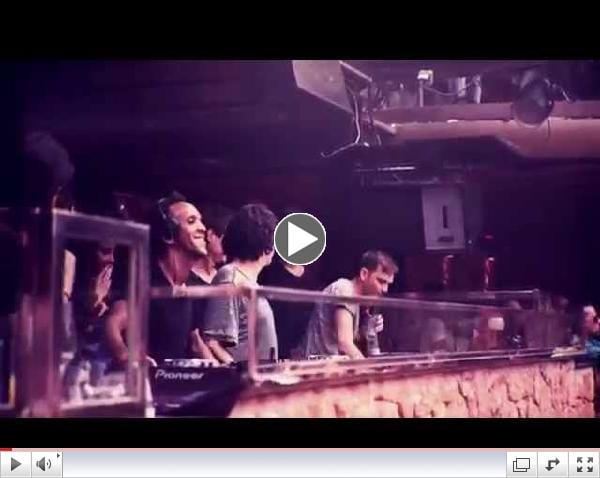 Making of Tour å Tour by Apollonia
The cameras follow Dan, Dyed and Shonky around Europe, from their homes in Ibiza and Berlin, to gigs in Portugal and their hometown Paris – every step of the way, we get a personal insight into their history, their close relationship with one another and the dynamics behind the trio's scintillating back-to-back-to-back set up, which led to the conception of Tour à Tour.
Along the way some of Apollonia's good friends pop up to talk about the trio; Zdar, Ryan Elliot, Maayan Nidam, Anthea, D'Julz and many more join in to praise the boys. We also see one of the high points of Apollonia's career as they were honoured to play Amnesia's opening party in Ibiza, a club where they've spent so much time on the dance floor.
It's an inspiring, heartwarming story of three men whose love for DJing and after-parties has created an unbreakable friendship and an unstoppable force in the world of house and techno. Smiles, laughter and good vibes from start to finish, it's the Apollonia way…