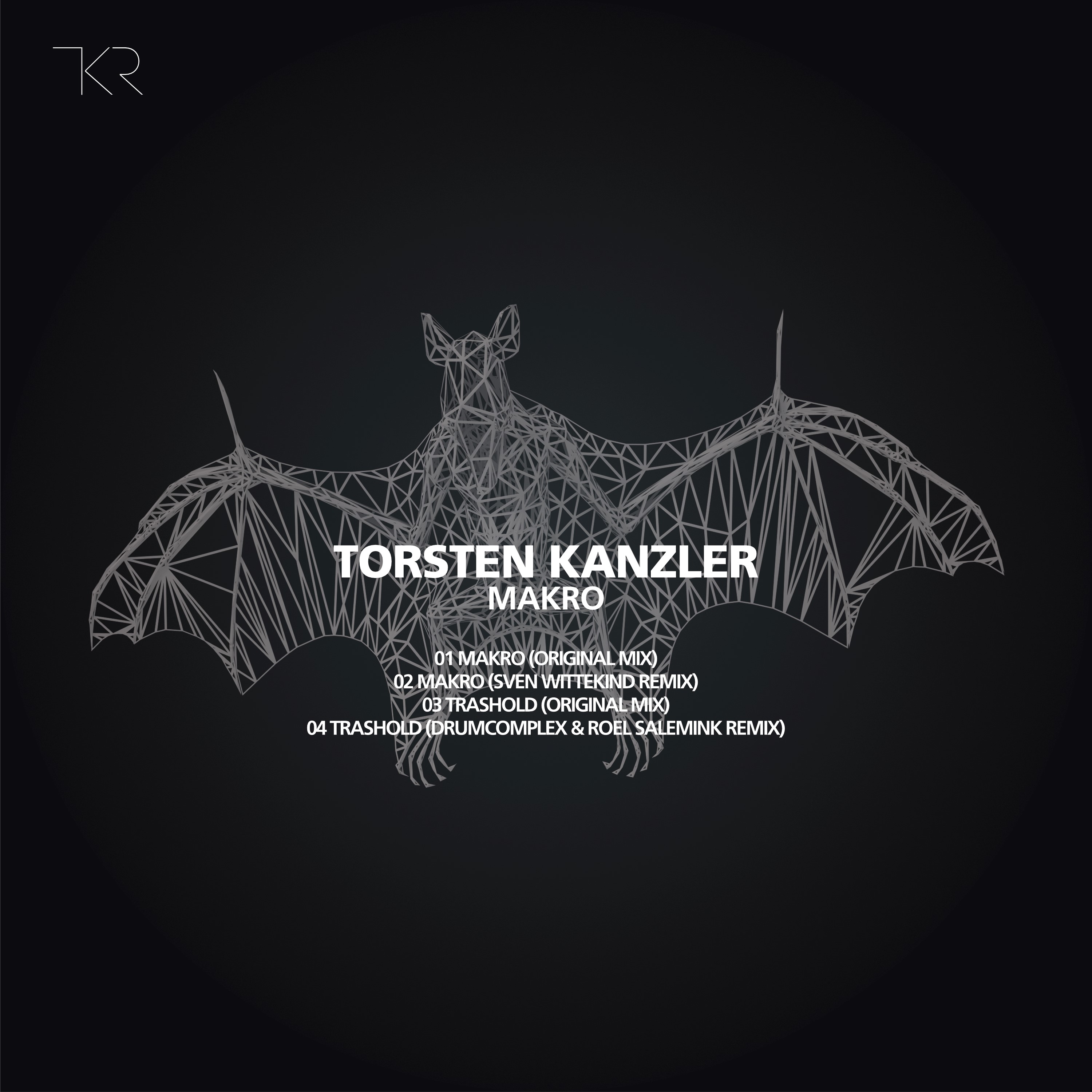 Torsten Kanzler - Makro
German techno's latest star Kanzler has just dropped this 4 track EP on his own imprint, TKR.
Coming from a man who JUST LOVES TECHNO, this is a monster record of heavy, pounding techno.
Opening track Makro invites us into a cavernous, dark space, where water is dripping from the ceiling, then introducing some pounding bass, accompanied by a looping echo.
Sven Wittekind's remix is even bigger than the original. It pulls no punches, being heavier and harder, this is hardcore German techno at its purest. These are both peak time tracks, and the bigger the club, the better the tune will sound.
His other original is Trashold, and while it doesn't hold the same super heavy bass line, it is no less a techno purist's dream.
Drumcomplex and Roel Salemink's remix doesn't tamper too much with the original, but enough to put their own stamp on it.
Makro will be pounding dancefloors all over Europe, of that there's no doubt whatsoever. Kanzler loves techno; breathes techno; lives techno.
Makro is out now on TKR, pick up a copy here pro.beatport.com/release/makro/1632871 .