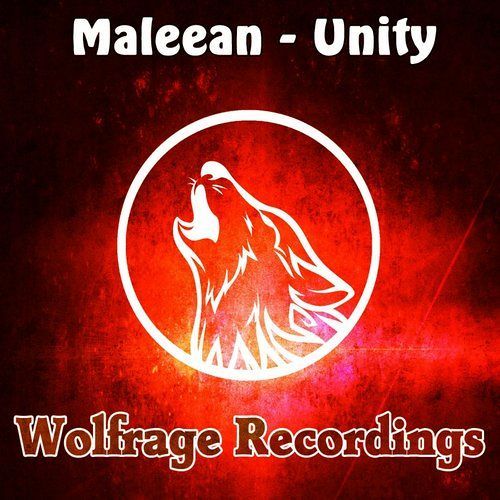 Maleean - Maleean – Unity
Starting to produce music in 2014, Bologna based DJ and producer Maleean has now released his debut single to introduce himself to the wonderful world of the electronic music industry. After spending time learning his craft whilst juggling between school, work, friends and everything that is music related, the Italian producer is now officially on track to start his ascension within the production and DJ scene.
At just 18 years old, 'Unity' is Maleean's debut as a producer, instantly landing a deal in January, 2015 with Dutch label Wolfrage Records, which are behind him on this project. Inspired by elite DJs such as Hardwell and Martin Garrix, Maleean has been experimenting with sounds, coming up with his own brand of Electro House and Progressive House inspired style.
Starting off with a pumping, solid drum beat 'Unity' takes a head start into a thumping lead-synth melody, embellished with a variety of swishing and swirling effects. A massive ascension transpires into a powerful drop, led by an infectious synth melody which Maleean smartly takes control of with his mastery of dynamics. The single picks up even more energy and bursts into a subby drop, unleashing Maleean's deep basses before reaching a mellower, angelic section driven by delicate synths and techy effects. The drum beat build up starts heading the production into the colossal drop that follows, before leading the track towards its minimalistic conclusion. At such a tender age Maleean is already showing immense musical maturity and knowledge and one can only expect him to grow even more with every project he puts out.
Wolfrage Records are certainly proud to be behind such an up and coming talent. Putting their name on his first release has allowed them to add a talented youngster to their roster, comprised on names such as: Samlight, Paul Elias, Kardoso, Excellia, Mateusz Kolata, Hernandez, Fing3rs, Teri Miko, Iwayo, Macby, Short Circuit, Korona, Viva, Adam Hubbard, Paul Cymas, Pinch, Goldwing, Benglbeatz, D-Vic, AR3S, iArch, Dj Russo, Greasar, TKV, Sid3on, Radecco, The Larber and Andrea Piombo amongst many others.
With over 100 releases this year alone, Wolfrage Records can surely be instrumental for Maleean's development and great things ought to happen when a seasoned label such a Wolfrage Records and a gifted producer such as Maleean join forces. 'Unity' will without a doubt be paving the way for more exciting Maleean releases in 2015.