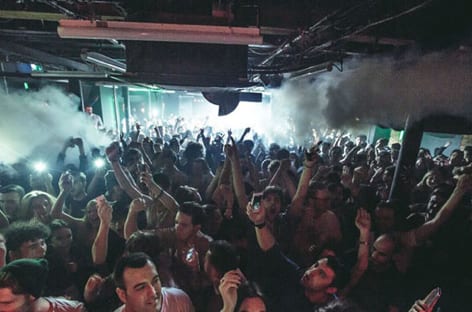 Manchester nightclub Sankeys has closed
The Manchester nightclub, which has grown into a global club brand, will be shuttered immediately due to the sale of the Beehive Mill building that houses it, according to a report from the Manchester Evening News. "Staff at the Beehive Mill nightclub in Ancoats were told today," the paper says, "along with promoters and artists due to be holding events at the club this weekend."
An email sent to staff by the head of Radius Security, a company contracted by Sankeys' Japanese owners to manage the club, reads, "It has become apparent that the reason that [property management agents] haven't issued a new agreement is due to the fact that the entire building has been sold to a residential property developer who intends to turn it into apartments." The notice goes on to say, "On behalf of the directors and management team can you please pass this message on to those that it affects and apologise for how suddenly the change in circumstances has taken place."
A listing on the real estate site Savills touts the space as "an exciting freehold development opportunity in the heart of Ancoats," citing "positive pre-application discussions with Manchester City Council," on the conversion of the space.
Sankeys first opened as Sankeys Soap in Manchester in 1994. After a brief closure in 1998, it re-opened in 2000 under business partners David Vincent and Sacha Lord-Marchionne. Sankeys now has outposts in Ibiza and Tokyo, with a new London location, Sankeys East, set to open at the end of the month.
This weekend's events at the Ancoats location have been relocated.
Sankeys tweeted a brief note, saying that an official statement will be released tomorrow.
CREDIT: Thanks to our friends at RA for this story. Keep up the good work!