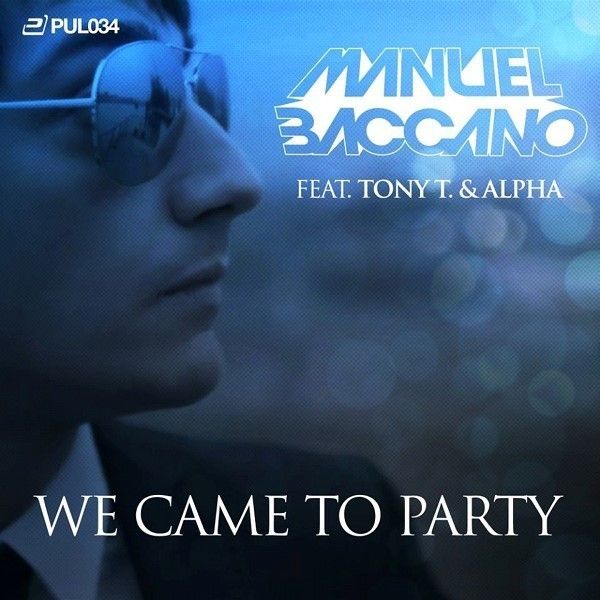 Manuel Baccano – We Came To Party
Manuel Baccano, widely known as highly talented producer for cover versions and reworks, goes after the massive success of his latest single "So Strung Out", which reached in all important Dance Charts Top 10 positions, the next steps on the road of success.
The new single is NOT about a crap Martin Garrix copy or a boring same-sounding EDM trash track – for sure not! Together with Tony T. (MC and Rapper of RIO and Mike Candys / performed tracks together with Akon or Flo-Rida) and his dude Alpha, Manuel Baccano gives us a real catchy tune, whose attitude is set to become an all-time classic. The haunting lead-melody will be glued in everybody´s ear right with the first listening and attracts everyone to sing with it!
Baccano´s new track will be a real must-play track for all DJs – regardless of their styles – thanks to the various and wide remix package from DJ Sign (Tiger Records/Housesession Records), whose remix burns down all EDM floors out there.
But also all lovers of the current Deep and Tech House wave will be satisfied with the lovely and soulful mixes from Jommes Tatze (MFM Booking) and John Aguilar (Housesession Records), whose recent productions received massive support from Roger Sanchez over the last months. Without doubt this release of Manuel Baccano will again conquer top positions in Dance-Charts and gain play support from radio station.