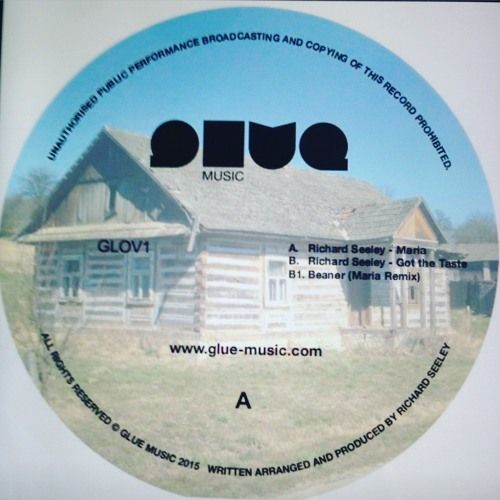 Richard Seeley - Maria EP
Glue Music has been going a while now, but its next release marks a new chapter, one that will find the label putting out its music on vinyl. The first man to step up and do so is the boss Richard Seeley. He offers a pair of originals and one remix from Beaner completes the package.
Maria goes first and is a deep and dubby cut that is elastic and inviting. Rainy melodies fall down from above and add colour to the moodiness below. Got The Taste is then a militant drum lead groove that will have whole clubs marching on the floor. It is fulsome and fat and has real menace in its bones. The Beaner remix totally flips the script and has skipping drums, twinkling melodies and a corrugated groove that makes you move. Overall this is a proper package for those who know and is sure to sound great on wax.
Maria EP is out July 15th on Glue Music.