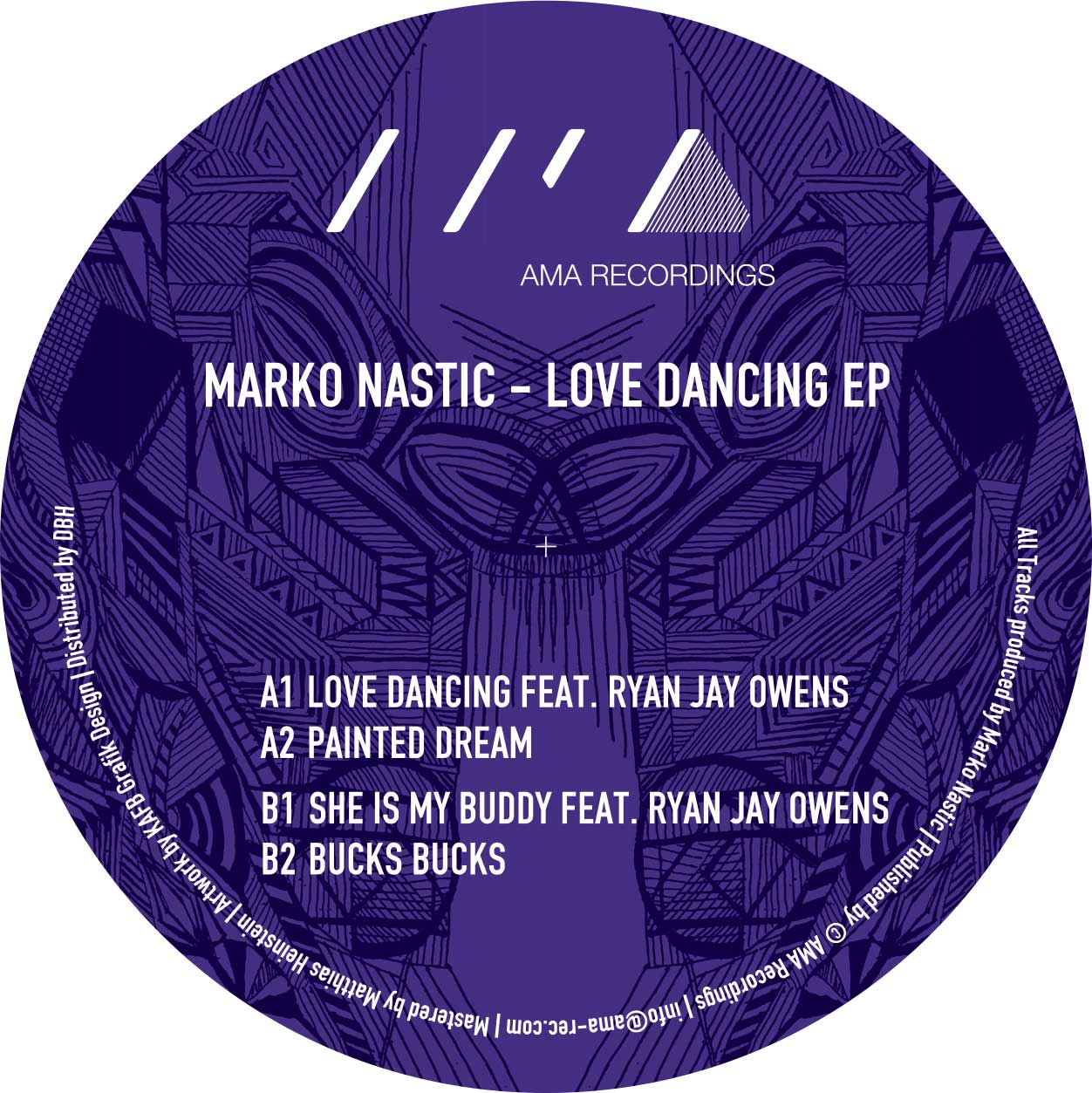 Marko Nastic – Love Dancing EP
Ama Recordings delivers Marko Nastic's 'Love Dancing' EP featuring vocalist Ryan Jay Owens, due to drop on 3rd September.
As a part of the team who founded the internationally acclaimed Exit festival, Marko Nastic has been at the forefront of the electronic music scene in South East Europe for countless years. It is not only his pioneering position as a selector and promoter that should catch your attention, but also an impressive production career under his belt with a back catalogue stretching across labels such as Tronic, Earresistible Music and Soweso.
Title track 'Love Dancing' seamlessly builds over broken beats, pulsating basslines and an oscillating 303 acid line to tumble into a muted crescendo for a commanding vox from Ryan Jay Owens decreeing "I Love Dancing".

'Painted Dream' incorporates shifting percussion, throbbing bass and broken synth lines to deliver a dark brooding cut geared to those big room moments.

Nastic shimmers and wobbles the elements of 'She Is My Buddy' to punch out a robust third offering full of hypnotic beats, shimmering drum rhythms whirring modulations.
For the EP closer Marko utilises cosmic modulations, pounding bass and alternating drums to ensure a captivating finish cultivated for those understated moments on the dance floor.

Marko Nastic 'Love Dancing' EP drops on Ama Recordings 3rd September.