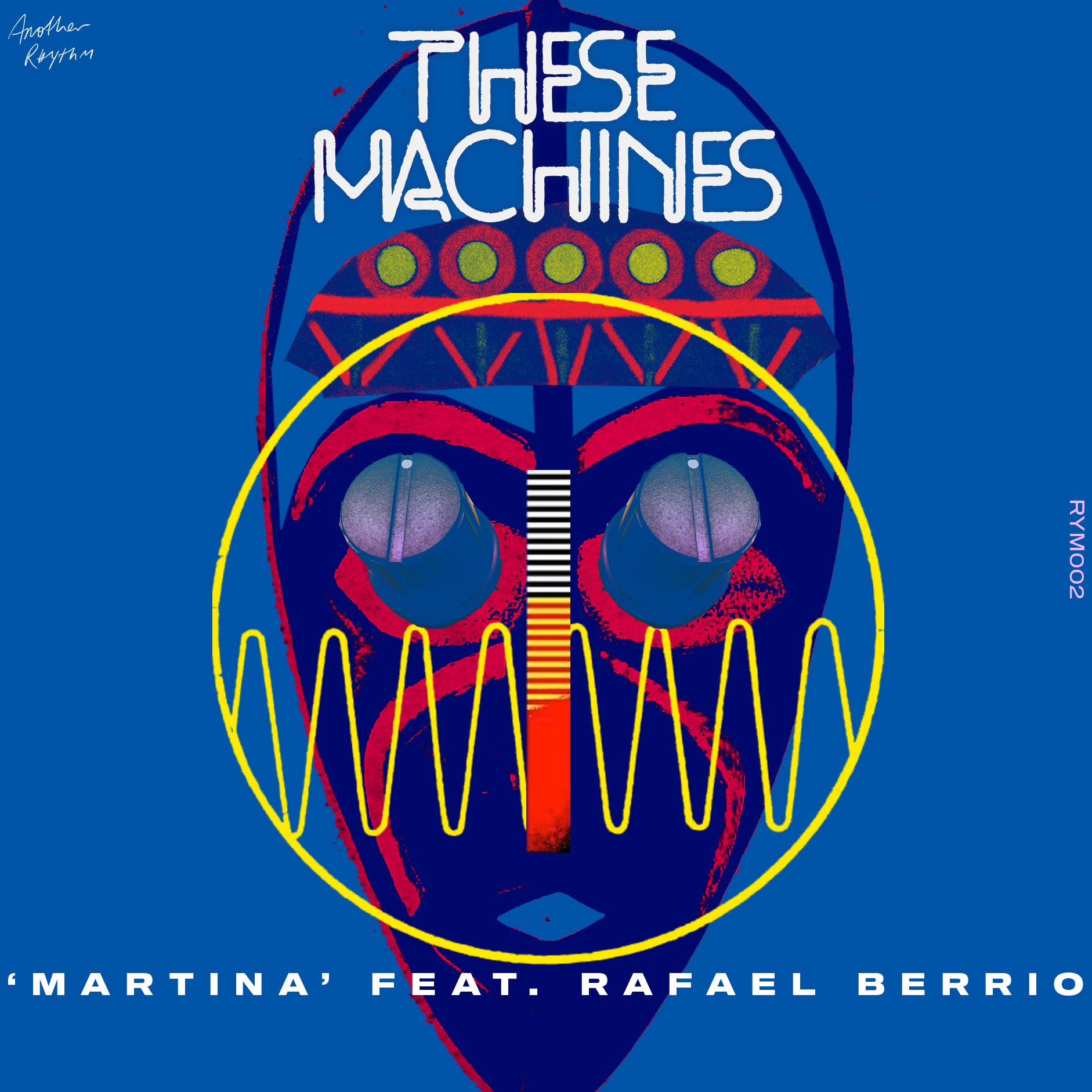 These Machines - Martina
World renowned Brighton-based Producer and DJ Steve Mac launches his exciting new project, These Machines, with debut release, the stunning Balearic love story 'Martina', backed by 'Check It' out on Another Rhythm on 8 June.
These Machines was born out of Steve Mac's desire to create exhilarating, innovative music using his collection of studio equipment and collaborating with people from all walks of life.
The exotic and dreamy 'Martina' is the perfect uplifting summer cut that fuses the finest soulful house, Afro and South American roots music, and funk deployed alongside the hypnotic vocals of Pollito Boogaloo singer Rafael Berrio to create something completely unique and fresh. Especially when an acid line just drops out of nowhere.
As Steve Mac says: "I want to make music from the heart. It's the interaction of people and machines that I'm really fascinated with."
'Martina' and 'Check It' are already winning praise from such leading selectors and tastemakers as Carl Cox, Irvine Welsh, Hot Since 82, Carl Craig, Dubfire, Bontan, and Tim Jeffery (Cool Cuts).
These Machines combines uber-producer Steve Mac's love of studio technology – synths, drum machines and effect boxes – alongside a variety of talented musicians. With These Machines, anything goes; from singers to trombone players, whilst fusing elements of several genres; from disco to breaks, house to hardcore, acid to ambient.
As a highly sought-after producer who has collaborated with many of music's true legends – including Todd Terry, David Morales, Michael Jackson, Amy Winehouse, Orbital, INXS, Barry White to name just a few – with These Machines, Steve Mac brings to life some of the equipment that has been the foundation hardware for electronic music over the years. A Moog System 15, a Juno 106, classic Roland TR-808, TB-303 and TR-909s, an Emu SP1200, a Sequential Circuits Prophet 5, Aka MPC, a Mini-Moog, and many more.
But these machines can't make music by themselves. Despite all the hype about artificial intelligence (AI) and robots, these machines need somebody to collaborate with — a human — to draw out their soul and funk.
The variety of people who drop by to play on these machines are what make the music coming out of this studio so diverse. Whether it's house music legends like Marshall Jefferson or Danny Rampling swinging by, or cult Trainspotting author Irvine Welsh laying down some vocals on a German/Scottish kosmische disco ditty; a session with dubwise breakbeat rave act Genaside II to making a track with unknown guitar n' bass whizkid Scott Booth; from working with young house hotshots Cousn from Bristol to some songs with a Brazilian band Steve met in the pub — these machines need humans to collaborate with. They can't do it themselves.
Each of these machines is a feat of engineering. Machines like these have
created countless classic electronic music cuts, and lately Steve has been adding to that cannon — with a slew of tracks ready to go. The electricity is on. The motor is running. Are you ready for the sound of These Machines.
These Machines Social Media
www.facebook.com/thesemachines1
www.soundcloud.com/these-machines
www.twitter.com/Thesemachines1