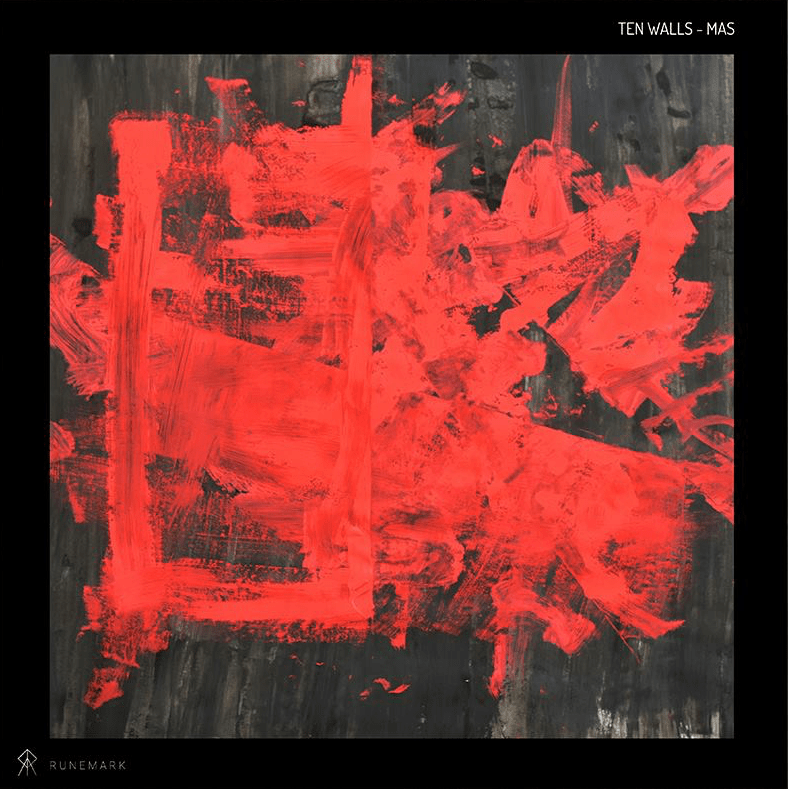 Ten Walls - Mass EP
Ten Walls MAS EP: down to earth experiments from space
MAS – the 7th EP released solely by Ten Walls will be out 24th October, 2018, presented by his label "Runemark". 3 compositions, "Mas", "Prolog" and "Sazam" are the vivid combination of diverse melodies style wise, each of them having unique personal touch.
The three tracks move from Detroit's minimalism to Minimal Techno, with dark, trippy, but pumping raw power. MAS ends up with beautiful story with it's unpredictable structure. Built from electro bass, tight rhythms, uplifting breakdowns, the story line is glued into singular almost tangible experience.
Although previous Ten Walls releases such as Walking With Elephants, Gotham, Sparta or Italo were absolute dance floor killers, this time Ten Walls experiments bring his deeper, darker side. Swampy, yet pleasantly clumsy "Prolog", shifting and tricky "Sazam" are opened by the title track "Mas" — created in spacey arpeggio. "Mas" recalls the EP title, that, according Ten Walls came up accidentally — simply taking letter R from the word Mars.
"MAS is MARS without R. Simply as that, no need to overthink this. I like to make up new words, they visit my head and I release them".
The only relation with the red planet is the artwork. Black and intense red canvas was created by Mindaugas Bonanu. Designer, whom Ten Walls already collaborated for a number releases. Bonanu expanded the concept of MAS with an illusion that reflects both – the raw nature of the EP itself and quite disrupted red planet the moment Its name was shifted.
MAS EP represents slightly different approach from this Lithuanian producer and artist. Tune in and discover down to earth experiments from space from 24th October.