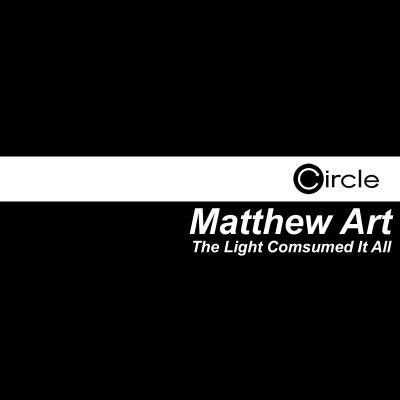 Matthew Art – The Light Consumed It All
Welcome to Lower Bavaria. Meet Matthew Art. Creative, relentless and unstoppable in the name of techno. It started with illegal outdoor raves under a highway bridge, and developed into creating his very own unique tracks.
Matthew is a veteran of the Lower Bavarian scene, for more than 15 years, and especially in his resident clubs – Kn4st in Landshut and Liquid in Passau – he sets dancefloors on fire with his DJ sets. But also as a producer, he proves over and over again, that he is the man with the golden touch, and Alex Flatner's Circle label is excited to announce Matthew's latest musical adventure.
The title track, "The Light Consumed It All", is a deliciously dark demon of a track, falling somewhere between purist techno and playful minimal sound structures. Taking things in a more melodic and a little deeper direction, "Why Don't You Get Enough" is equally enticing in a totally hypnotic way. And because you actually long to hear more by this stage, the package is neatly rounded-off with "Remedy", a delightfully twisted percussive beauty.
Circle Music is proud to present "The Light Consumed It All", a powerful 3-track selection of music from the house of Matthew. As a reference point, some people have said that his style is situated somewhere between Jeff Mills and Laurent Garnier – two fine gentlemen, who have had a major influence on his development as an artist. We recommend that you just listen to his sound and find out for yourself. We're sure you won't be disappointed.