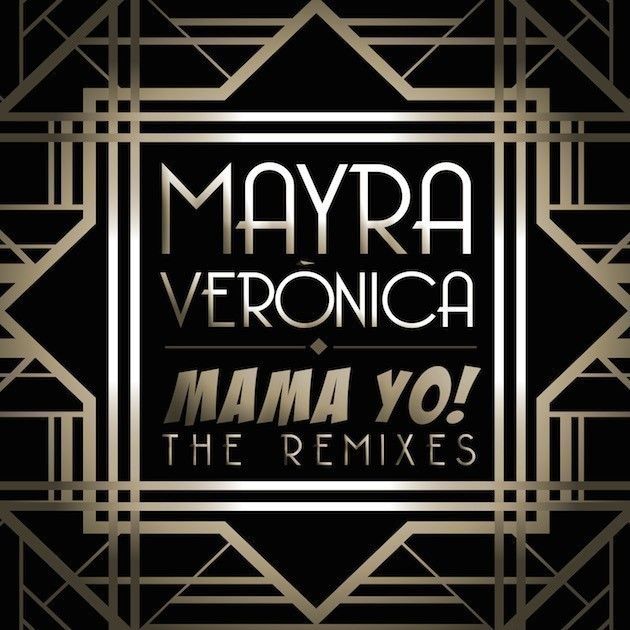 Mayra Veronica – MAMA YO! (The Remixes)
The remix package for Mayra Veronica's chart-topping single "MAMA YO!"– a fresh remake on the classic Carmen Miranda song "Mamãe Eu Quero" — has finally come to fruition! With Yolanda Be Cool, Jasper Dietze, Bali Bandits, BOOTSMEN and the original's collaborators The Sweet Life Society taking the helm, the "MAMA YO!" bundle has a little something for everyone. Out now exclusively on Beatport through Central Station Records, the original extended mix and remixes will be available on all other retailers November 17.
Aussie duo Yolanda Be Cool bring back their trademark sax-laden retro sound for their adaptation of "MAMA YO!," reminiscent of their colossal 2010 hit "We No Speak Americano." With its music video already making the rounds on MTV Clubland, this offbeat remake of the original became one of the pop/dance smashes of summer in the countries that have seen its release.
You may have heard of Jasper Dietze from his collaborations with Oliver Heldens, so it was no surprise when the notable DJ was the first to support the "MAMA YO!" remix from Rotterdam's up-and-coming act. Jasper's take on the track is a cool combination of a techy/deep house vibe, with hints of big room that keep the energy pumping.
The next remixes come from two Dutch duo's, Bali Bandits and BOOTSMEN. The Bali Bandits give the Latin-flared original an electro house spin, perfecting that beloved Dutch sound and igniting dance floors around the globe, while the BOOTSMEN contribute their Dirty Dutch-style with a heavy-hitting rendition that will leave you wondering what hit you.
Last but not least, self-proclaimed "electroswing" duo The Sweet Life Society not only lend their talents on the original extended mix, which is at over 2 million combined YouTube views and counting, but also give "MAMA YO!" a big band makeover with their own take on the tune. With dark, circus-inspired beats and a brass section backing the track's playful melodies, the pair from Torino, Italy, have taken "MAMA YO!" in a funky, vintage direction.
Whether you like the retro groove of Yolanda Be Cool's remix, House vibes from Jasper Dietze, The Sweet Life Society's dark Big Top take or the intensity from the BOOTSMEN or Bali Bandits, this diverse package is one that is sure to blow your socks off.