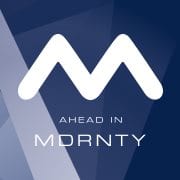 MDRNTY launch MDRNTY+ More exclusive, more innovative, more crazy. More.
Working with his traditional partner KENT, MDRNTY launches a second version of the MDRNTY concept. More exclusive, more plugged in and even more unforgettable, MDRNTY+ is a DJ session restricted to a handful of people, in a venue very restricted in size and filmed with 360° technology to live the moment online.
After a hot-air balloon flight over Zürich with Magda the queen of minimal, MDNRTY offered a unique experience during the 2016 Festival: Thrill to Nina Kraviz, Jamie Jones and Guy Gerber live in the télécabine of the remontée des Violettes at Crans-Montana, on respectively the 8th, 9th and 10th April.
"Since its beginnings in 2009 with MDRNTY, we've always looked for quirky, unusual exclusive places, where we can welcome the best in electronic music" explains Maxime Léonard, the festival director. "Our success with this concept has made MDRNTY an unmissable event, wherever it takes place and one of the great attractions of the Festival. Today, with MDRNTY+, we'd like to offer to certain guests a concentrated version of what's best about MDRNTY : the exceptional nature of the environment, the best of electronic music live and a crazy atmosphere."
The Polish artist Magda together with 15 guests kicked off this new concept during a live session in a hot-air balloon a few hundred meters high above Zürich. The whole thing filmed with 360° cameras, festival goers at Caprices could also experience this extraordinary moment in a dedicated space thanks to a total immersion experience with virtual reality headsets. That's how the greatest number of people can share and enjoy such an exclusive moment with MDRNTY+.
"Thanks to avant-garde virtual reality technology , we wanted to give everyone the chance to be in the centre of one of the most exclusive dance floors in the world" Maxime Léonard said.
A bit crazy, totally unique and exclusive. Unforgettable. 100% MDRNTY.
Details of the sessions, live 360° broadcasts and supplementary information: mdrnty.ch