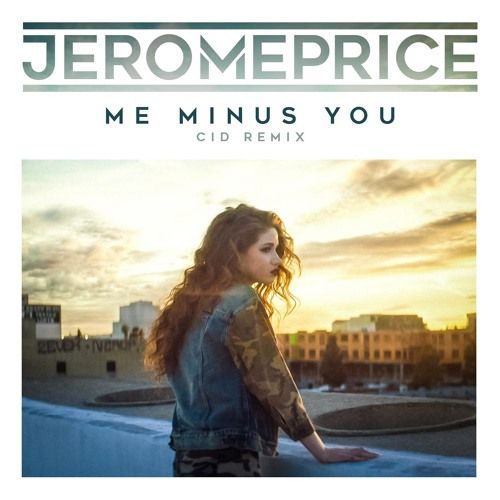 Jerome Price - Me Minus You (CID Remix)
The sound of the summer has arrived, in the form of Jerome Price's debut smash record 'Me Minus You'. The infectiously captivating crossover track is the introductory offering from one of the UK's most exciting new talents, who is destined for colossal things for the remainder of the year, and further into 2017.
Jerome Price is beginning to create quite the stir throughout the blogosphere with his audio creations already receiving critical acclaim and global attention. His signature sound, fuses together deep, upbeat house tracks alongside a stellar CV of remixes including most recent re-works of Troye Sivan's 'Youth', and MØ's 'Final Song'.
The UK producer/DJ is organically building an incredible underground momentum as he switched from university to pursue a career in music full-time in 2013. Most significantly his latest release 'Me Minus You' was picked up by influential YouTube channel and record label Selected, and has clocked up a staggering 1.3M views alongside an impressive 2M streams on Spotify.
With the outstanding success of 'Me Minus You' so far, Jerome Price offers us a fresh version of the club banger, accompanied by a sensational official video [link here],
The stunning visuals to accompany the track were shot in LA and features rising YouTube stars Dytto and RainO, who are well-known for their 'popping animation / two finger tutter' freestyle dancing. Dytto's trademark moves caught the attention of Ellen DeGeneres who invited her onto the show to perform.
This gives the track another great element, bringing it to life with mind-blowing choreography.
Jerome Price's music career began to snowball when his bootleg remixes of tracks including Major Lazer's 'Boom' surfaced online to widespread recognition; even receiving a stamp of approval from Diplo's camp, forcing the tastemaker press into meltdown.
Now signed to RCA, Jerome splits his time between Newcastle and Los Angeles, picking up credible fans along the way by the likes of MistaJam and The Chainsmokers, who are all embracing and endorsing his punchy and effervescent sound.
'Me Minus You' is set to dominate both the airwaves and dance floors throughout the summer, as well as infiltrating playlists and clubs throughout world. Jerome Price is a young visionary and hotly tipped to win over tastemakers and mainstream music media alike.