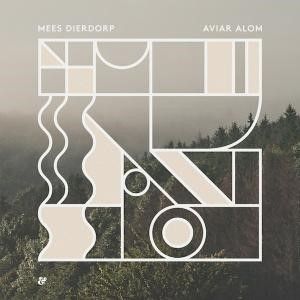 Mees Dierdorp – Aviar Alom
The music of Mees Dierdorp inspires that special sort of feeling, like being carried away on fluffy clouds on an otherwise clear day. So it's with great pleasure that Eskimo Recordings presents two brand new sparkling gems from the mastermind of this poetic composer. Both 'Aviar Alom' and 'Las Parañas' are glowing with pulsing electronic threads, soft tones, natures' whispers, subtle swings and soulful warmth. 'Aviar Alom' also features on the forthcoming 'The Green Collection' on Eskimo.
BACKGROUND
In Mees Dierdorp's words: One of my oldest friends stayed over for a weekend last year. This wonderful being turned deaf when she was 12 years old and experiences music in a different way nowadays: through touch and feeling. When I was working on this song she entered the room with her always delightful smile and shouted: Aviar Alom!
On 'Las Parañas': During the time I was living in Spain, my friendly neighbor always talked about his fish, his wife and the Himalaya. It was only three years later I found out his grandfather was eaten by piranhas, and six years later when I discovered my best friend originates from a little town in the Philippines called Parañas. This song is dedicated to a life full of struggle, love, connections and stories, with my neighbor and best friend in the alleys of my memories.
Mees Dierdorp has been creating waves beyond boundaries from the moment he first started composing music – and his broad love of the artistic side of the spectrum shines through on his debut album, 'Wild Window', released on his own MEES Records last year. Experimenting with poetry, soul, improvisational acoustics and modern dance sounds, his style always conveys a burning creative soul at its core. The Circo Loco team, one of the most sought after party brands in the world, loved the album so much, they promptly offered him a residency in Ibiza hotspot DC10. Next to that, he's playing parties worldwide, travelling from Berlin to Houston and back to Amsterdam, where he is based. Mees will be playing at ADE three times over the course of the event including a Live date at BAUT, with band.