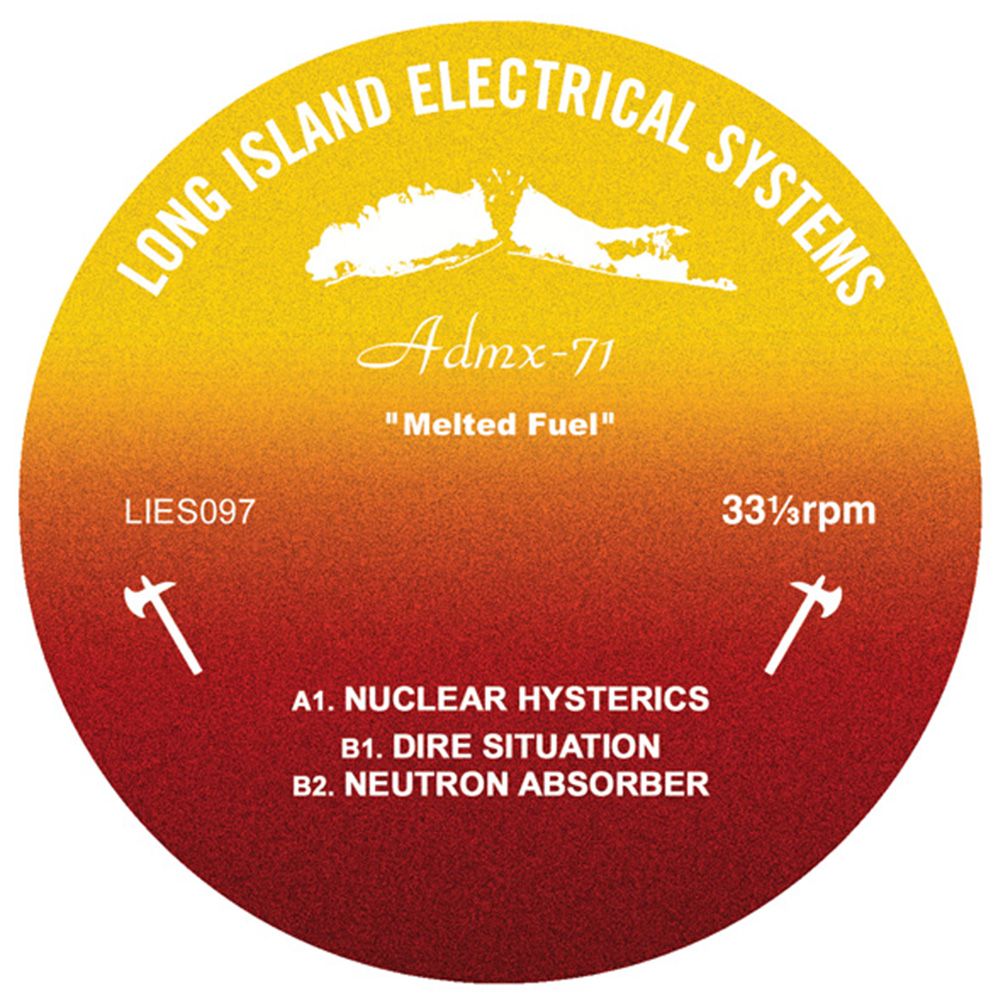 ADMX-71 - Melted Fuel EP
Long Island Electrical Systems was originally set up in 2010, by founder Ron Morelli, to be an outlet for a small group of producers, working within the confines of New York City. Over the years, having extended their parameters internationally, they've worked with the likes of Orphx, Randomer, and Broken English Club, who all dapple with the experimental (although their label promotes multiple strains of electronic music).
Sticking thoroughly with their Brooklyn roots, L.I.E.S Records bring forward the sterling Adam X with his moniker ADMX-71 a new EP, 'Melted Fuel' – mechanical futurism in its purest form. There's a juxtapositional optimism lurking beneath this hefty production, unifying both the technologically enlightened and lost urban souls – no surprise that Melted Fuel's EBM-influenced repertoire is fit for the brutalist aesthetic assigned to the classic techno palace.
The elemental kick forms a dystopian grounding for Nuclear Hysterics, whilst the flanger acts as an indigenous distortion in the factory-line beat set-up. This track resembles a manifesto for both lovers of classic techno and neo-experimentalists.
The menacing tremolo, that introduces Dire Situation, sets a harsh theme. Progressing, the percussive delay rickashays off into an unworldly landscape of rusty machinery – symbolic of the erratic use of snares, whilst the broken radio sampling creates a scene of apocalyptic descension.
Neutron Absorber lives up to its name – a scientific experiment exploring acidic components. Samples resembling extra-terrestrial cries, computer blips and a vacant harmony amalgamate this Ridley Scott-esk number.
'Melted Fuel' EP will be available as a vinyl or digitally by the end of May.