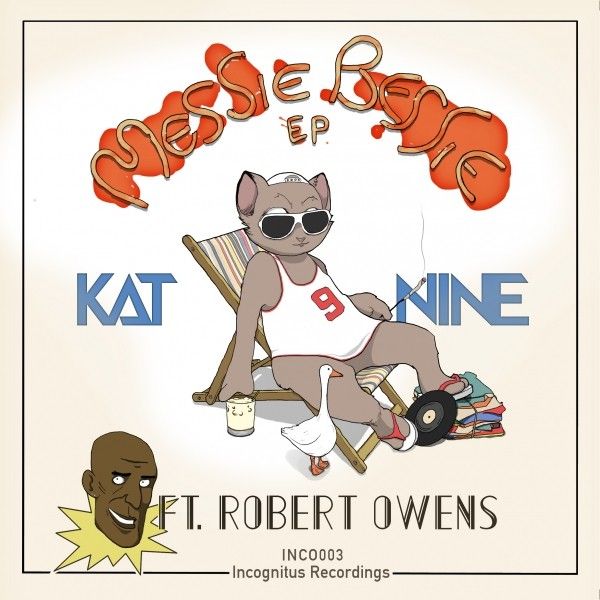 Messie Bessie EP Feat. Robert Owens
Kat Nine (formerly Eliot F) hails from the depths of the Cambridge underground dance music scene, we've been following him for a while now and watching his DJ career flourish all around the UK through clubs and festivals. After talks and several white russians he hopped on the Incognitus train bringing 4 tracks of entirely unique and personalized, nostril vibrating techno along for the journey.
Kicking off the EP we have the namesake 'Messie Bessie' and that instant recognition of those nose shaking bass frequencies that you know is a certified signature of production skill and a dance floor veteran. Taking vocal snips from the late great Bessie Smith, Kat Nine has created a driving techno beat that steers clear of this monotonous repetitive techno that floats around so freely at the moment. With its catchy vocals and soul warming bass line you know this will get the bodies shaking.
Pumping up the already cranked levels of bass we move on to 'You and I' featuring the voice of house music, the epitome of style, the master of vocal groove – Robert Owens! 'You and I' boasts the deep warbling connotations of DC10 when underground reigned supreme and remained beneath the surface of dance music and techno was for those who needed to know and didn't follow a musical genre – just a solid beat. The combination of Kat Nine and Robert have created this vocal journey from the depths of creation from Kats personality contrasted with Roberts classic style and what has been drawn from the speakers is truly awesome, we can't wait for this to be powered out of sound systems in the coming months.
Rolling through the bass tones we come to 'Miss Take', this melodic groover showcases more of an intricate side of Kat Nine and what his style and imagination are about. The track cruises with disjointed rhythms that create an encompassing audible sway to the body and gentle twists to your mental state, slightly tripped out with meticulous drum patters that role you through the night.
Closing the EP down we finish on 'Poppin Off', moving away from the standard four to the floor styles, this track pushes out distant riffs and vocal flicks which culminate to exhibit more of the unique styles of Kat Nine, a subtle twist of contrition to this debut EP.