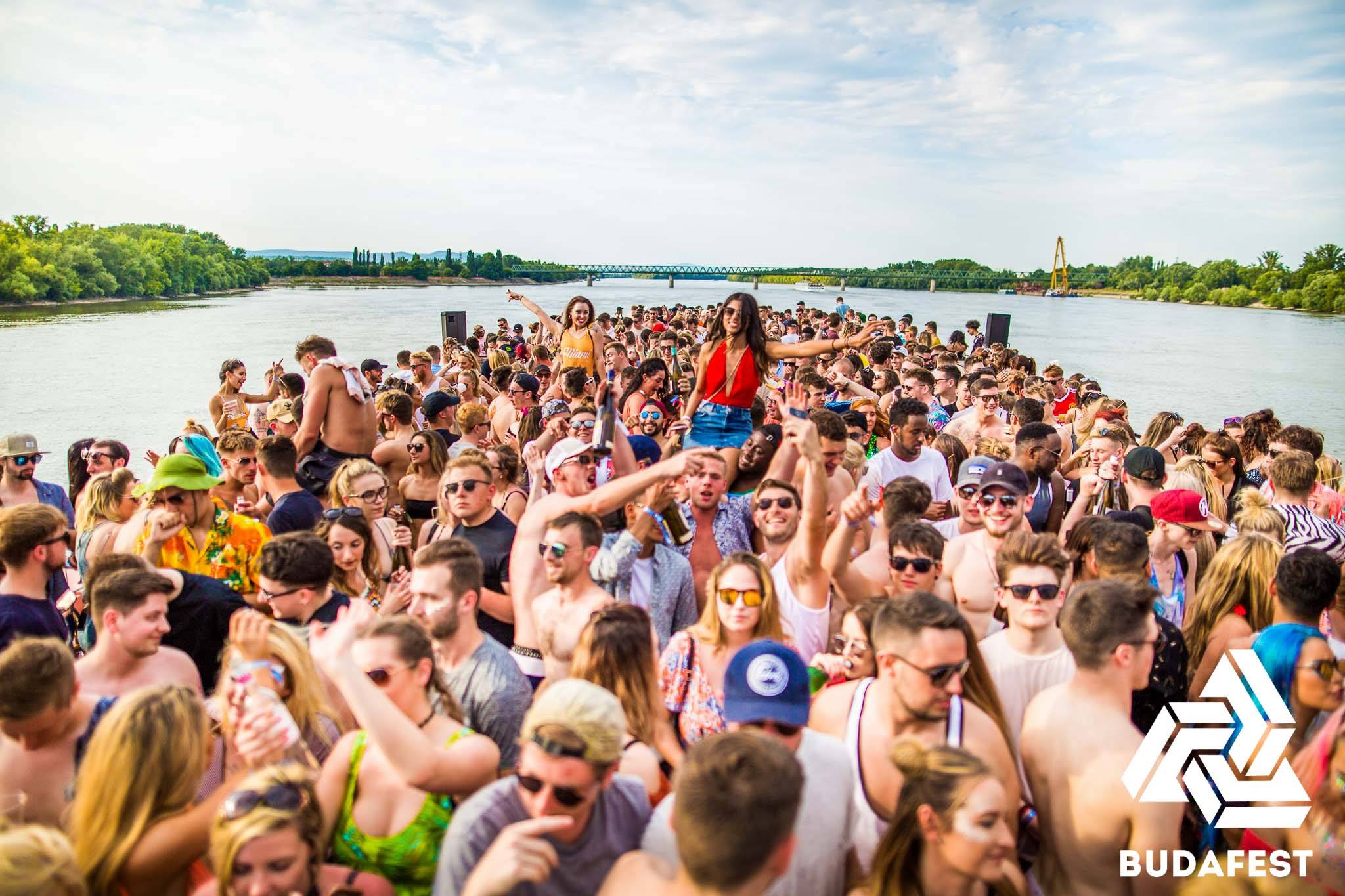 Metro-Festival 'Budafest' Releases Phase 1 Lineup for 2019 & Stunning New Open Air Venue
Now returning for its third year, Budafest has quickly established itself as a unique festival to explore the rich cultural history of Budapest and party to world-class DJs. Leading the first lineup announcement are house heavyweights Fisher, Max Chapman and Mason Maynard, plus Franky Wah, Fleur Shore and My Friend. From 1st – 3rd September 2019, Budafest returns with a newly revamped festival site, to now take place at the impressive open-air venue Rio XXL, which allows for outdoor partying by day and underground clubbing vibes by night across its 7,000-capacity space, complete with private beach. The incredible thermal spa parties will also return alongside open-deck boat parties and pub crawls. In all, more than 50 acts will be announced for the three-day getaway with house music in all its forms covered across the lineup. Full travel and accommodation packages are available, with a festival-only ticket costing just £99, available from www.budafest.com.
Budafest is thrilled to announce a new venue for 2019, Rio XXL. It will host both day parties under the sun and at night, a programme of underground sounds in the indoor clubbing arena. It is a notorious 7,000 capacity outdoor festival space that is nestled into the side of The Danube – Europe's second longest river – and plays host to the biggest names in dance music from across the world. With two stages as well as its own private beach, it's the perfect backdrop for a trip of memorable partying.
One of the most popular elements of Budafest is the thermal spa parties. They return from Sunday 1st September until Tuesday 3rd September to the iconic Szechenyi Spa, which gets transformed into an immersive and spectacular party haven. Known as the most visually impressive spa in Europe, it will become a thrilling theatre of dance music, with lights, lasers and visuals stimulating every sense, making for one of the most striking party venues ever seen. There's also a bonus event on Saturday 31st August hosted by SPArty who've been throwing spa parties in the Hungarian capital for more than 20 years.
Musically once again, Budapest serves up a forward-thinking lineup. The first headliner is Fisher, the man behind one of 2018's biggest hits in 'Losing It.' The Grammy nominee releases his big brand of house on labels like DirtyBird and Catch & Release and is a truly global star of the scene. Then comes Max Chapman, the Toolroom and Kaluki Music man who plays huge parties like Elrow and has shot to fame off the back of his slick tunes on the likes of Roush and Resonance Records. Mason Maynard is next up and is one of the hottest names to emerge from Manchester as part of Solardo's Sola crew and with releases on Danny Howard's Nothing Else Matters. Those first three headliners will be joined by fellow vital house artists Franky Wah, Fleur Shore and My Friend with many more to come.
Next to the world-class soundtrack, Budapest offers plenty of ways of having fun. Scheduled activities include pub crawls to the best watering holes – a great way to see the city – and boat parties on a 1,000 capacity, open-deck miniature ferry offering unparalleled vibes and views. The Szechenyi Spa is the perfect way to relax and recuperate with its famous thermal baths, sauna and steam rooms.
Tickets for Budafest 2019 come in a variety of packages to suit varying budgets and requirements. The festival only ticket costs £99 which grants entry to each club event over the three days. Optional extras include the Spa Party (£44), Pub Crawl (£15), Boat Party (£29), and VIP Ticket (£39), which includes Pub Crawl, t-shirt, queue jumps, bar + booth access and VIP toilets. Accommodation starts at £23 per night and goes up to £39 for more premium options, with flights starting at just £160.
There really is no better way to explore the fascinating city of Budapest than with a programme of day trips, museum visits and food and drink stop-offs. Once the sightseeing is over, Budafest takes care of the rest turning this magical city into a nocturnal playground. With crowds of 7000 like-minded people, with, it guarantees an unforgettable experience.
Check out the 2018 after movie http://bit.ly/Buda-AfterMovie