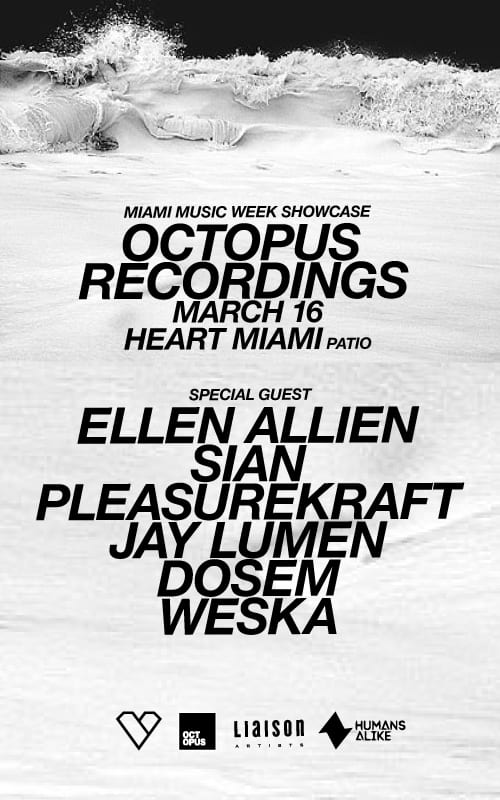 MIAMI WMC – Octopus Recordings Label Showcase
Sian is proud to present the annual Octopus Recordings label showcase this Miami Music Week, taking over the Heart Miami patio on March 16th! Boasting a seriously stacked lineup, the night will feature heavy techno beatings and upbeat, groovy tech house rhythms courtesy of Ellen Allien, Sian, Pleasurekraft, Jay Lumen, Dosem and Weska.
Octopus Recordings has quickly grown to become one of the most recognized techno labels among today's underground music. Home to many esteemed names, the label's releases continually find themselves on the Beatport top charts. Heart Nightclub is Miami's newest hotspot for underground music, located in downtown Miami, making it the perfect fit for Octopus Recordings. The intoxicating bass will begin at 11:00PM, taking crowds through the night and well into the next day, for an extended sunrise set. Brace yourself — this is a marathon that you will not want to miss!
https://www.facebook.com/events/1320331371325715/
WHEN: WEDNESDAY, MARCH 16, 2016
WHERE: HEART PATIO, 50 NE 11th STREET, MIAMI
TIME: 11:00PM-11:00AM