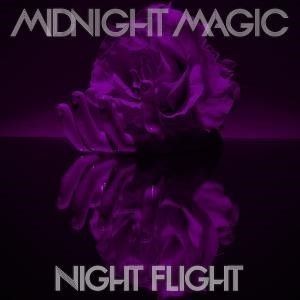 Midnight Magic – Night Flight
As our label continues to grow, one of the greatest honors is featuring new music from artists that we love and respect. So it's with exceptional pleasure that we present to you, fresh new music from contemporary disco shakers Midnight Magic! Truly a band and not just some producers trying their hand at disco, Midnight Magic broke out with their 'Beam Me Up' single a few years back and their follow up Drop Me a Line was one of our biggest DJ bombs for almost a year. Now, they bring their Magic to Soul Clap Records with a 5 track EP of eclectic disco bliss.
The lead single is called 'Night Flight' and it will have you flying all the way into the future. For the remixes we've enlisted our Crew Love fam to bring the jam into our land. PillowTalk take off at laid back pace for a funky night in their signature style. Meanwhile, No Regular Play take a flight to a housier place of deepness for those late night dance floors. Please enjoy the Magic with us!