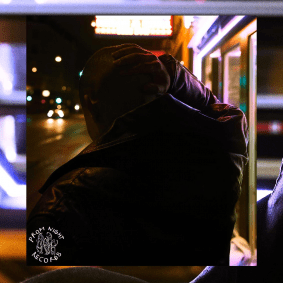 SHAQ - Midnight Scenes
Copenhagen's SHAQ launches Prom Night Records with four of his own disco-infused tracks entitled 'Midnight Scenes'.
Shaquille has been immersed in the music scene for the past decade, from DJing and producing under SHAQ to running his own House and Disco parties at Culturebox, Copenhagen. His DJing accolades have seen him share line ups with the likes of Denis Sulta, Dimitri From Paris, Kasper Bjørke and Huntleys & Palmers to whom SHAQ's appeared with on their Rinse show, not to mention his own monthly 'Data Kiss' show on MMH Radio. This debut EP 'Midnight Scenes' launches SHAQ's Prom Night Records.
'Midnight Scenes' presents funky guitar chords and flowing arps between interludes of low growling bass, before 'Route 66' delivers a pure bassline on clinical drums, showcasing superb solo riffs and lush emerging pads. Finally, a pumping kick drives 'Speedin' forward whilst shining chords joins stellar vocals that chorus "stuck on you".
SHAQ 'Midnight Scenes' on PROM Night Records on 18th March 2019.
Tracklist:
1. Midnight Scenes
2. Route 66
3. Speedin' (Instrumental Mix)
4. Speedin' (Vocal Mix)
https://www.facebook.com/promnightrecordscph/
https://soundcloud.com/promnightrecordscph
https://www.instagram.com/promnightrecords/
https://soundcloud.com/deejayshaq