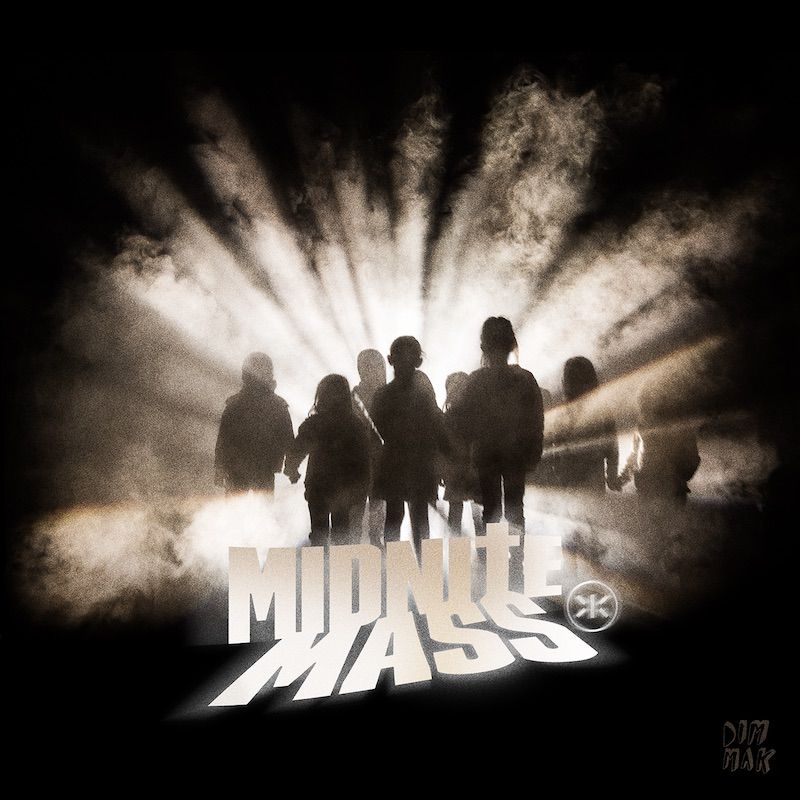 Keys N Krates - Midnite Mass EP
Keys and Krates are thrilled to share the 'Midnite Mass' EP in its entirety. Earlier this week Mistajam and Zane Lowe premiered "Love Again (feat Ouici)" on his BBC Radio 1XTRA show.
Shortly after, The Fader unveiled the full EP, calling it, "An enticing grab bag of electronic tropes and textures." The tracks are written to be both emotional and yet incredibly upbeat and catchy.
The record opens with title track 'Midnite Mass' – a deeply atmospheric track that uses a flurry of ethereal instrumentals to build anticipation before a big room house drop opens the beat into a massively rolling bassline, peppered with a plethora of childlike vocals – Quickly setting the tone for what's to come on the following five tracks.
'U Already Know' rolls in next with an instantly familiar sounding jungle beat. Up front kick drums and snares transport the listener back to the early Drum 'n' Bass tracks that defined the genre and paved the way for the unique blend of styles that Keys and Krates have come to champion. Piano loops and distorted vocals roll throughout the track adding to the euphoric atmosphere, juxtapositioning themselves against the big rolling beats – just one of the many sonic contrasts heard time and again throughout the EP.
Next up 'I Know U' continues the big room vibes – with Keys and Krates modern take on EDM no where more evident than on 'I Know U'. What starts as an orchestral build up quickly drops into a seismic electronic roller with clever use of synths and chopped up vocals – all of which come together to create a futuristic record that blurs the line between electronica, hip-hop, EDM, house and a myriad of other overtly underground genres.
'Love Again' opens with a hyper distorted take on a super melodic hip-hop vocal up laid down against the building precision synths that Keys and Krates are fast becoming known for. Calling in the production expertise of the vastly talented Ouici for this track, Keys and Krates once again use their multi genre influences to find the perfect blend of Drum 'n' Bass beats, whistling synths, hip-hop vocal samples.
The collaborations keep rolling into 'Save Me' where the Canadian trio call on the vocal styling's of seminal UK Urban singer Katy B. Her instantly recognisable tone dances effortlessly over the track's huge rolling bassline and up front beat structure that sits between big room beats and soft, alluring vocals.
'Midnite Mass' comes to a dramatic close with 'Nothing But Space' – the final track on the EP, a collaborative record featuring the intricate vocals of breakthrough singer Aqui, whose delicate voice adds to the drama of the track's clapping drum lines and widely drawn out synth interludes. Clever looping and distortion throughout the layers of the track add to its distinctly underground feel while going some way to retain Keys and Krates' signature sound. A perfect end to a stand out EP – 'Nothing But Space' makes for the perfect sign off, leaving the listener in no doubt of the band's production capabilities, while eagerly anticipating what's to come next from them.

Keys and Krates share, "We wanted to make music that feels good at home but also slaps in the club or at festivals. It needed to feel like a small body of work that is both emotional and epic while banging out at the same time. The process was basically us creating our own samples by co-writing bits with vocalists that we would then fux with and make these tunes around. Every song had to have grimey sample textures whether it was a distorted string lead, lofi drum sounds or morphed vocals, because afterall, we think of all our beats as rap shit in the end. The shit also had to be catchy and poppy."
To celebrate the release Keys N Krates are embarking on a full North American tour with tickets on sale at www.midnitemass.com. Stream the Midnite Mass EP above and find the tour teaser and full tour routing below.
TRACKLIST
1, 'Minite Mass'
2, 'U Already Know'
3, 'I Know U'
4, 'Love Again' (ft Ouici)
5, 'Save Me' (ft Katy B)
6, 'Nothing But Space' (ft Aqui)