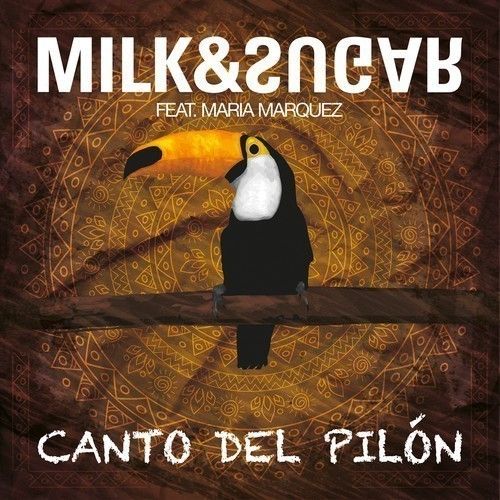 Milk & Sugar – Canto Del Pilon (Kellerkind Remix)
KELLERKIND's DJ career has taken a sharp turn: he masters the decks at Berlin's famous Watergate every other month, holds a residency at Hive in Zurich and jets to international venues in Paris, Amsterdam or Istanbul regularly, now he has offered up a tasty remix of Milk & Sugar's "Canto Del Pilón". Milk & Sugar, who themselves are no strangers to massive bangers, having already landed the #1 spot on just about every dance chart in the world over their 11 year career as successful DJ's, producers and label owners- so this is a dynamite match and remix.

In 2011 Milk & Sugar reached the top 10 charts in ten countries and were rewarded with 5 gold awards for their hit "Hey (Nah Neh Nah)". Their 2013 album HOUSE NATION BY MILK & SUGAR turned out to be a smashing new compilation concept containing the hottest club tracks and releases from their label Milk & Sugar Recordings. Influenced by the mid-90´s London house scene, remixers, producers, and record label founders Milk & Sugar became famous worldwide with their 2000 era house classics "Let The Sun Shine" and "Love Is In The Air", which both have been top-40 hits in the UK single charts among many others. In July 2004, "Let The Sun Shine" became Milk & Sugar´s first #1 in the US Billboard magazine Hot Dance chart. In the years following, they have made a name for themselves as DJ´s and won several other accolades.
After having another success in the UK with "Stay Around" and "Tell Me Why" reaching #2 of the Music Week Club Charts, Milk & Sugar are kicking off the 2014 season with their new single "Canto Del Pilón" – a world music influenced ethno track that stands out on it's own and has already reached the top of the charts in Romania and Turkey. This new single is a collaboration with Venezuelan singer María Marquéz, who has been an icon in Latin America since the late 60s. Remixes are coming from Berlin mastermind Taan Newjam, Italy's very own Simone Vitullo, Déepalma honcho Yves Murasca chillout legend Afterlife and Nu-Disco icon Nora En Pure.
Milk & Sugar´s tour calendar is always jam-packed with gigs on every continent. With their unique house sound, they have heated up the dance floors of the best clubs, events and festivals around the world ever since. Highlights include the super clubs of Ibiza such as Space and Amnesia or Pacha and Green Valley in Brazil. Not forgetting the mega German events such as Mayday, Time Warp, Nature One and the Love Parade. A four month tour as part of the anniversary celebrations led them again to the best clubs around the globe.