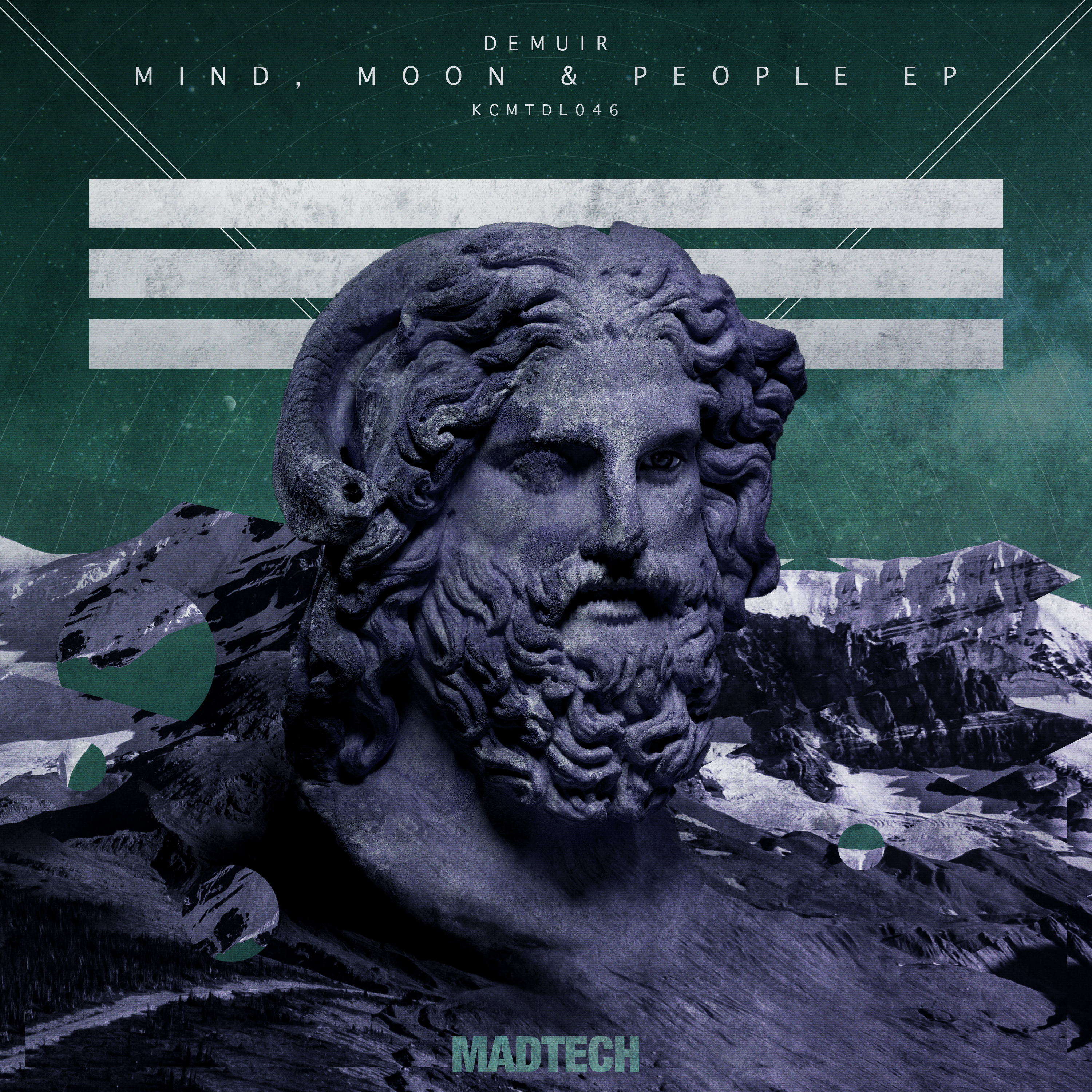 Demuir - Mind, Moon & People EP
Canada's Demuir returns this mid September with his 'Mind, Moon & People' EP, a four-tracker set for release via MadTech Records.
Pierre Demuir, better known as simply Demuir has been releasing material since the turn of the millennium via imprints such as Gene Farris' Farris Wheel Recordings, Luke Solmon & Derrick Carter's The Classic Music Company, King Street and Jesse Rose's Play It Down amongst many more. Here we see him joining the roster of Madhouse Records sub-label MadTech following recent output from Junior Sanchez and James Curd.
'Pussy In Wolfs Clothing' opens up the release with a high-octane feel, employing robust swinging rhythms, heady acid licks and sweeping vocal hooks before 'The Day The Moon Collapsed' tips the focus over to a bumpy Chicago tinged drum workout alongisde an amalgamation of tripped out spoken word vocal samples. Demuir offers up a 'Dub' to follow as well to lay focus on his intricate drum programming.
Lastly the package is closed out with 'Boatenga', once again bringing the percussive drive to the forefront via a tumbling organic drum groove, while introducing a resonant synth hook and sporadic vocal chops into the mix throughout.
Demuir's 'Mind, Moon & People' EP is out on MadTech 15th September 2017.
Tracklist:
Pussy In Wolfs Clothing
The Day The Moon Collapsed
The Day The Moon Collapsed (Dub)
Boatenga