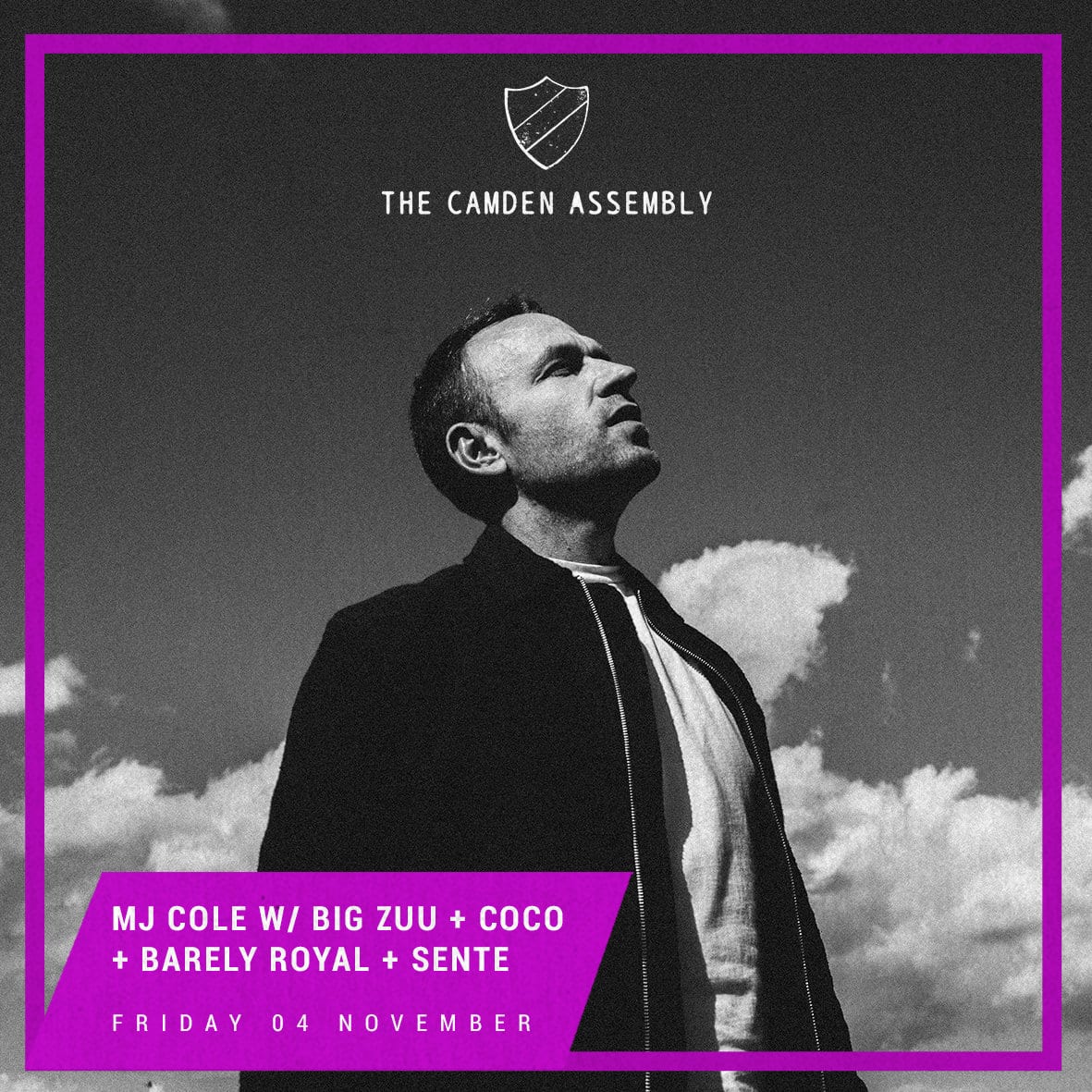 MJ Cole plays intimate party at Camden Assembly
UK underground icon MJ Cole plays an intimate set at the 220 capacity Camden Assembly on November 4th, bringing with him some exciting new DJs and MCs.

MJ Cole has been a pioneering producer and DJ and an integral part of what makes UK underground music so exciting over the last 20 years. He's collaborated with artists from Zed Bias and T Williams, to Dizzee Rascal and Wiley. Now, MJ Cole is flying the flag for a new generation of MCs, producers and DJs that are pushing the sounds shaping underground music for years to come.
In a rare intimate setting, MJ Cole plays alongside Big Zuu, Coco, Barely Royal and Sente at The Camden Assembly. Having launched in mid-September, the venue is already garnering a reputation for its strong bookings policy and impressive soundsystem. At only 220 capacity, it's a pleasure to bring a key figure in UK dance music to this small, music-driven venue. Expect heavy UK sounds that will touch on genres from '97 to 2016 and beyond.
MJ COLE PLAYS INTIMATE SET AT THE CAMDEN ASSEMBLY
FRIDAY NOVEMBER 4th 2016

Line up:
MJ Cole w/ Big Zuu
Coco
Barely Royal
Sente