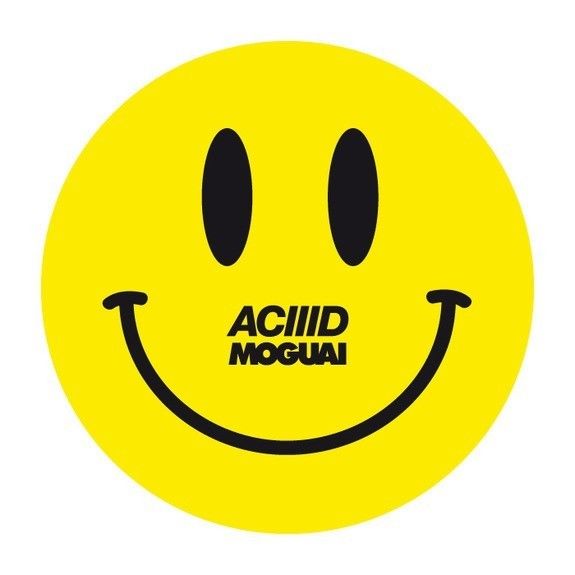 MOGUAI – ACIIID
Following a wildly successful journey through North America at the beginning of the year that saw him perform over 30 amazing shows climaxing at Miami Music Week, MOGUAI is back with the next barrier-breaking single to come out of his studio. 'Aciiid', as the name suggests, harks back to the rave scene of the late 80's and early 90s when Acid House was at its peak, capturing the atmosphere and unbridled energy from back then and transforming it into a monumental club smash. Released on Monday 12th May on Spinnin' Records, 'Aciiid' will be available to buy from Beatport exclusively for two weeks before all other good download stores.



Receiving a world premiere on global megastar Avicii's 'Levels' radio show to great acclaim, 'Aciiid' bridges the gap between the no-holds-barred style of those early days and teams it with the similar no-nonsense harder sounds heard in electro now. Such a match of formidable soundscapes means this release does not let up from its starting point; psy-infused sirens ring out over a crushing bottom end, interrupted only by a tantalizing breakdown accented by a nostalgic old school vocal sample. MOGUAI's pumped the best of both worlds into this beast and the result is incredible.
More from the German legend is set to come soon with some amazing collaborations on the horizon, including 'Real Life' with TST and Amba Shepherd out on Musical Freedom in the coming months. For the latest original works from the man himself, as well as his freshest and favourite picks from the dance music world, check out the 'Punx Up The Volume' Radio Show which you can download for free from his official SoundCloud page. From Saturday 26th April he will be cranking up the show's output, so fans can sink their teeth into the juiciest tunes EVERY WEEK and subscribe to the podcast series through iTunes.