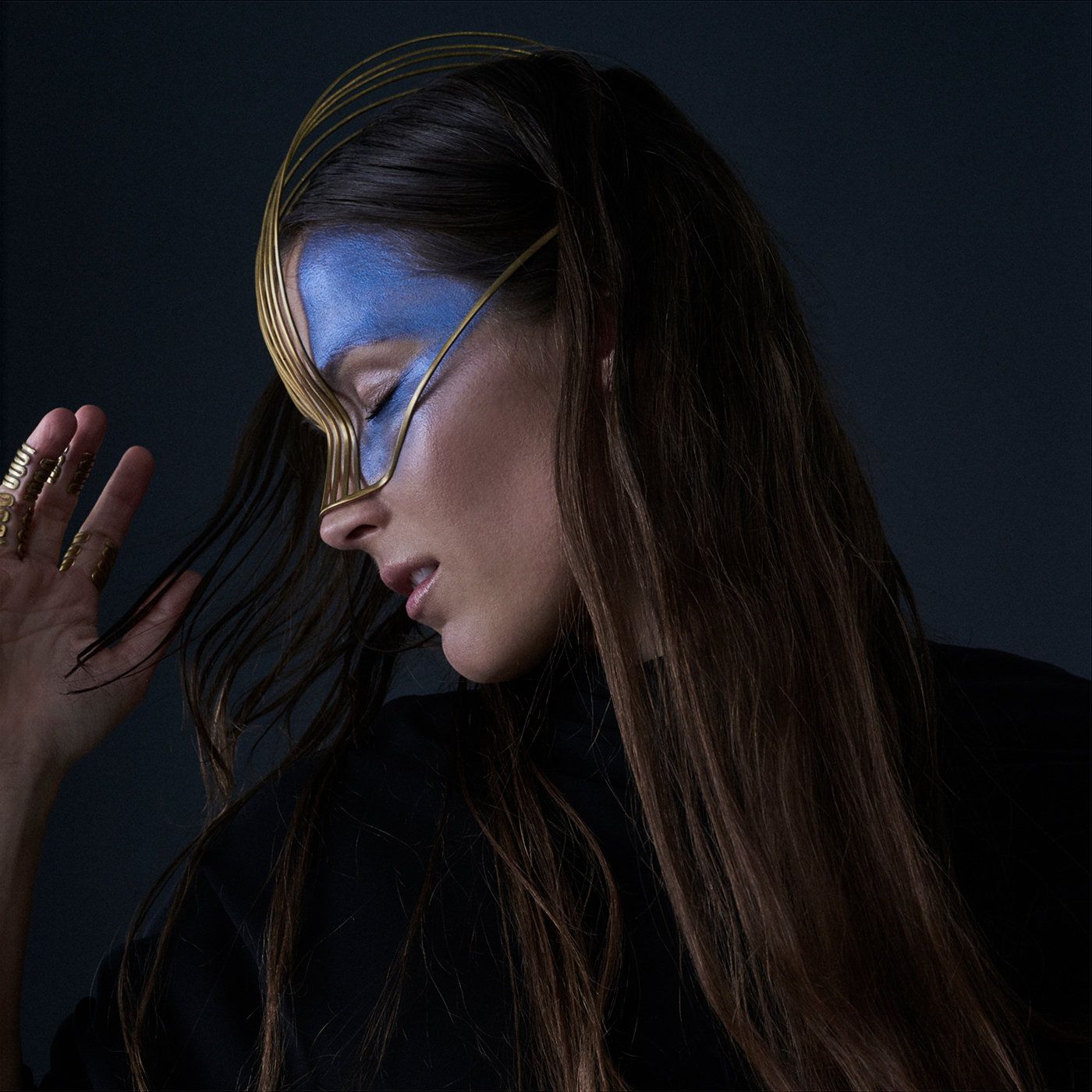 Delhia de France - MOIRAI EP
Collaborator, producer, songwriter and visual performer – Delhia de France presents hersoulful and dark electronica debut EP Moirai, out today via Robot Koch's own label Trees and Cyborgs.
Written and produced in collaboration with longtime musical accomplice Robot Koch, the stirring, pulsing, other-worldly pop musical backdrop of the EP offers a rousing platform for Delhia de France's raw melodic and vocal talent and artistry. The mystical title refers to the Moirai, the Greek goddesses of fate, weaving Mankind's inescapable destiny. For Delhia, these three goddess sisters represent a divine feminine power; a theme resonating through rising female empowerment. "I feel drawn to greek mythology because it's an endless source of imagery explaining mundane concepts in a beautifully poetic way, making them something divine" says Delhia. "
The intriguing and enigmatic musician lives between her birthplace of Berlin and LA – her adopted second home. She possesses a hypnotic and plaintive voice; an instrument that effortlessly shape-shifts from ethereal to heart wrenching. Having received an education in classical / jazz piano and singing as a child, the distinctive artist began to discover the heady music of techno, drum and bass and hip hop in her teenage years. She said: "I grew up in East Germany, and my youth was a wild and raw time. We were experimenting a lot, with substances and music."
Delhia took classical singing lessons, while playing in bands and embracing the seductive nightlife with all its hedonistic amplifiers, which led to an unfortunate and devastating blow: Delhia completely lost her voice at the age of 17. "In that moment I thought I'd lose my voice forever and had to go into therapy for many years to finally find a way to make it work" says Delhia. "It took me a long time to feel comfortable on stage."
The artist has come a long way since then, now known for her acclaimed collaborations that reads like the who's-who of Europe's underground electronic dance music pioneers, Delhia de France comes into her own on the Moirai EP, announcing herself to the world as a true all-round artist.
Lead single from the EP Waterfalls is a pure yet powerful creation, one that is so succinct and neat, and yet so expansive and complex at the same time. Elsewhere on the EP, Blank_ is a stirring and emotive work, written in a state of existential crisis. "Sometimes you enter this zone where everything feels distorted: the relation to yourself and to others, feeling very separated." Hypnos continues in the same vein, exploring dark imagery and intimate confessions, while Fever Ray-esq track Moirai's Choir pulsates underneath an eerie glissando performed on cello, decorated with strings and a wall of synths.
Delhia's elaborate on-stage visuals and costumes were born out of her connection to art and imagery. "When I write music I immediately see visuals, flickering images. It kind of goes hand in hand" she says. "I like to paint songs, to find visuals that adhere to the meaning and make them come alive as allegories."
"I like shaping the sounds to be organic and fluid and sensual; yet dark and raw. Kind of a balance of feminine and masculine energies. I am interested in exploring the space in between things, the texture, the hues, the twilight zone and contrasts. A semipermeable layer of exchange, a sensory experiences that is accessible yet needs to be found."