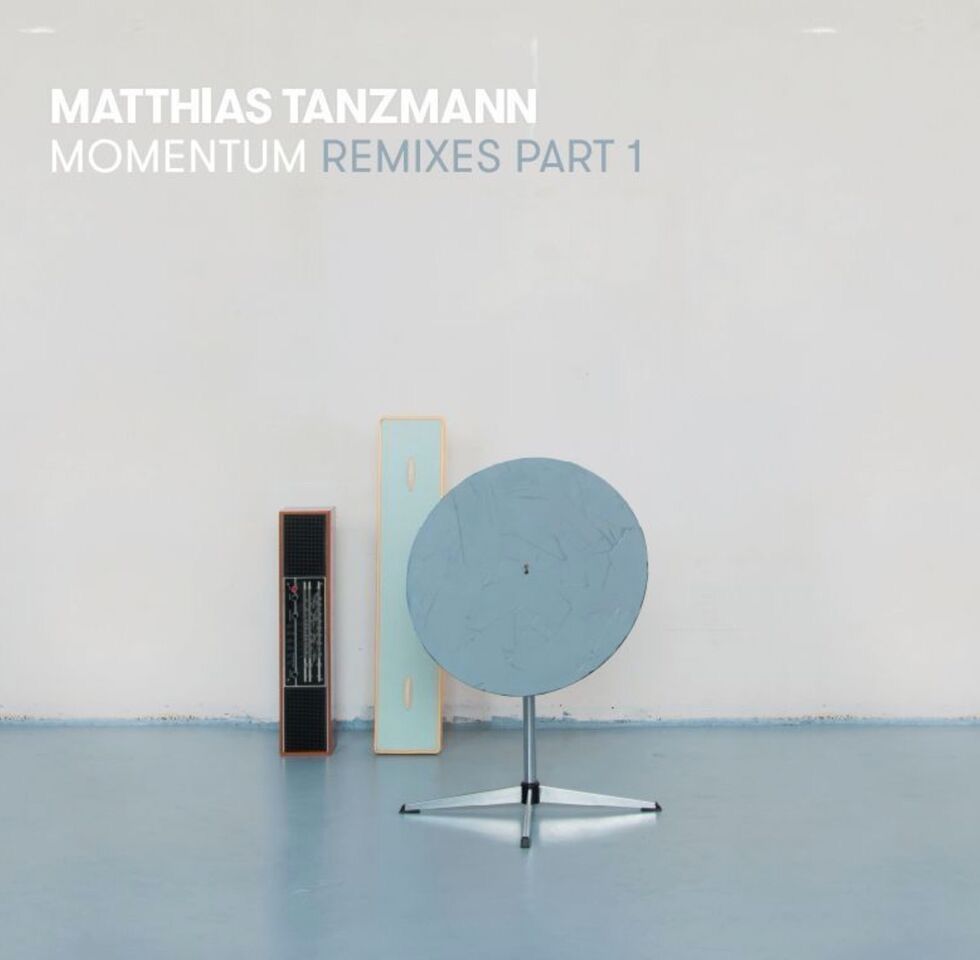 Matthias Tanzmann - Momentum – Remixes Part 1
Now well past the 100 releases mark, Moon Harbour's next trick is to call on their vast reserves of talent for two new and exciting remix EPs.
The subject material is tracks from label head Matthias Tanzmann's latest and greatest album, Momentum, which was full of deep house and warm tech for both the home and the club. Those who get the call are a mix of fresh talents and enduring scene veterans. As such Andrea Oliva, Josh Wink, Jesse Rose, Andhim, Acid Pauli, Kerri Chandler, Hot Since 82 and Emanuel Satie all contribute their own great versions and flip the originals into many different and equally thrilling new forms.
Swiss tech house titan Andrea Oliva has been kicking out the jams on labels like Relief, Moon Harbour and Rejected for years. He opens things here with a turbocharged, bass-driven take on 'Shake Shake' that is mischievous and filled with ever more tension. When it finally gets released the 'floor is sure to explode" as the drums kick once more. Ovum boss Josh Wink is a pillar of the global dance community who always comes correct, and he does so once again here with a heartwarming take on 'Laika' that marries incendiary hi hats with deep house drums and cosmic synth stabs. Running through it all are some classic acid sounds for that full on Wink effect.
By now Andhim are one of the most established modern tech house acts thanks to their inventive beats on labels like Get Physical. Their version of 'Coffee Clouds' is wonderful, bleepy and melodic, with rain-like keys and globular synthesised sounds all layered over jumbled drums. It feels tribal and colourful, organic yet trippy. Then it's Jesse Rose, who for many years has been an ever-evolving producer, boss of Play It Down and Made To Play, master of myriad club styles and king of the quirky groove. But, after one final album that is due soon, he will leave it all behind and head off into retirement. Before that, he comes correct on his wonky version of 'Rybu' with its low slung drums, curious vocals, neon chord stabs and playful and fun sense of groove all popping out of the speakers.
Hot Since 82 has become a headline star in the last couple of years with his own parties and heartfelt house jams finding favour with DJs and dancers all over. His take on 'Tamarind' is an unsettling tech cut with snaking synths bringing a sense of paranoia to the fluttering percussion and loopy drums. Hard to pin down German innovator Acid Pauli then flips 'Coffee Clouds' into a spacious and warm, rubbery and deep house groove with delicate little synth droplets and wooden percussive ticks. It's gooey and hypnotic, to be sure.
Moon Harbour man Emanuel Satie is next and goes for the peak of the night with his busy and high pressure take on 'Frenzy'. Its brilliantly blasted synth stabs, jostling drums and all action vibes make you want to loosen every limb on your body and really get lost in the beats. Last but not least, New Jersey don of the deep and genuine house legend Kerri Chandler turns out a masterful version of 'Sfumato' that is moody and atmospheric from the off. The kicks are lazy and inviting, the details bring a sci-fi feel and the whole thing just welcomes you right into its groove.
1) Matthias Tanzmann – Shake Shake (Andrea Oliva Remix)
2) Matthias Tanzmann – Laika (Josh Wink Interpretation)
3) Matthias Tanzmann – Coffee Clouds (Andhim Remix)
4) Matthias Tanzmann – Rybu (Jesse Rose Remix)
5) Tamarind (Hot Since 82 Remix)
6) Coffee Clouds (Acid Pauli Remix)
7) Frenzy (Emanuel Satie Remix)
8) Sfumato (Kerri Chandler Remix)