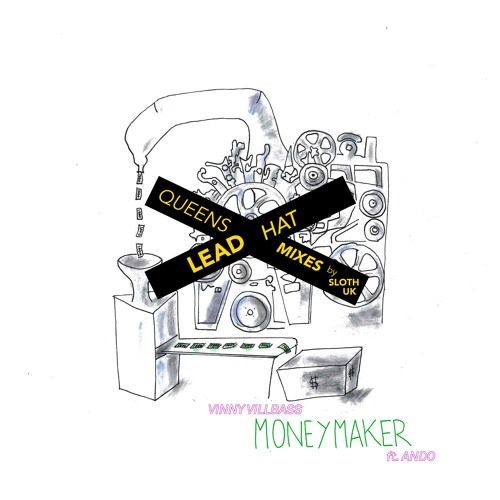 Vinny Villbass - Moneymaker (Sloth UK Remixes)
Vinny Villbass is one of the long-time driving forces behind the Norwegian club scene. In addition to an extensive list of club nights and house parties on his conscience, he is 1/3 of the crew behind the renowned Oslo club night Sunkissed and initiator of the Norwegian web-portal OsloClubCast, building ties between the clubs, DJs, and producers of Oslo.
As a DJ, Vinny Villbass is known for his exceptional groove and timing as a result of 15 years behind the decks, mostly in Scandinavia, but also as a resident in Berlin as well as New York City. As guitar and synth player in diskJokkeBand, Vinny's musical experience reaches far beyond his DJ and vinyl junkie exploits. Also a master of acoustics, Vinny's production skills front his very own trademark sound of house music. He has releases on labels such as Eskimo Recordings, Trunkfunk, and Afro Art, and a long history of remixes. Lately he has been remixing Norwegian bands as diversions from his daily studio focus, as collected on Beatservice's Diversions remix-compilation.
Vinny's "Moneymaker" was a standout track on the Prima Norsk 4compilation, alternately released as its own single in 2017. It's a slinky house groover with vocals from King Midas singer Ando, tailor-made for late night action. British dance music legend Peter Hurst, AKA Sloth UK, has remixed the track into a dubby, percussive masterwork that has 'instant classic' written all over it. Cheekily titled the Queen's Lead Hat Remix, Sloth UK has provided a full-on vocal mix and a potent instrumental, both ready to do serious dance floor damage. Get down!
Label and Artist Links:
www.beatservice.no
www.soundcloud.com/vinnyvillbass