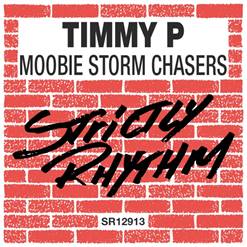 Timmy P - Moobie Storm Chasers
If you don't know Timmy P yet, now's the time to get acquainted. A prolific and stylistically diverse producer who's dropped releases on Josh Butler's Origins, Flashmob, MadTech and Lower East among many others, and is scaling the DJ rankings with gigs at Block 9, Glastonbury and Ministry Of Sound, he's emerging as a hot talent to watch.
With the melodic and accomplished Moobie Storm Chasers, Oxford, UK based Timmy totally nails that most elegant of sub-genres pioneered by Wayne Gardiner's Logic in the early 90s and more recently enriched by the likes of Todd Terje and Kölsch: electronic deep house. And from the label that brought the world Logic's The Warning, trust us, that's not an accolade we hand out lightly! Moobie Storm Chasers is a future classic.
https://www.facebook.com/strictlyrhythm/ @strictlyrhythm
https://www.facebook.com/djtimmyp @djtimmyp
https://twitter.com/strictlyrhythm @strictlyrhythm
https://twitter.com/djtimmyp @djtimmyp
https://www.instagram.com/strictlyrhythm