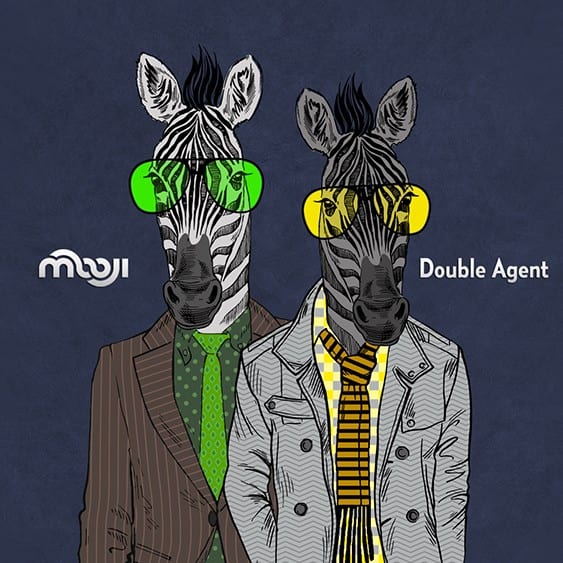 Mooji launches Remix Competition with €1000 Prize and Royalty shares
To celebrate the forthcoming "Double Agent" album release later this year, Mooji has decided to share each single with aspiring producers. This is a unique chance to be included on a special remix album with a fee of €1,000 per remix and 50% royalty shares given to those that are chosen. Other prizes include SoundCloud pro accounts and publicity coverage with media partners such as Resident Advisor, Electronic Sound magazine and Trust The DJ.
This is an incredible unique opportunity for electronic music producers worldwide to gain industry experience in the remix arena, and to work with versatile tracks that explore elements of acid-jazz, dub, funk, chill and blues. The new Mooji sound also features vocals by the legendary John Lee Hooker, Muddy Waters or Lee 'Scratch' Perry, as well as a remix of Leadbelly's 'Roberta', a classic blues ballad from 1935.
This remix competition also gives you the chance to join the list of superstar producers that have already remixed Mooji's debut 'Dark Matters' LIVE Album Mix (which he released under the name Kramnik), such as Ben Simms, Timo Mass, Monika Kruse, Gabriel Ananda, Nick Warren, Hans Bouffmyhre, Herman Cattaneo, Cari Lekebusch and Alexi Delano amongst others.
The eight single tracks and stems will be released and announced throughout 2015, and each will come with a €1,000 prize fee.
As each single is launched online, a remix competition will be announced, commencing with Mooji's own remix of Leadbelly's 'Roberta'. Stems will be provided for all those who register and producers have a tight deadline of four weeks from the remix announcement to complete their work in their own unique style.
For more information on the Mooji remix project and to register, visit www.moojimusic.com/remix-comp
2015 is the year that Mooji comes to life, with his debut album 'Double Agent'. Mooji is the eclectic alter-ego of much-lauded techno producer, Kramnik; a new production alias that explores elements of acid-jazz, dub, funk, down-tempo and blues. Trippy, intoxicating, and musically ambitious – this is the new sound of Mooji.
'Double Agent' is due for release in September 2015 on Kram Records.
www.moojimusic.com
www.facebook.com/moojimusic
www.soundcloud.com/moojimusic
@moojimusic