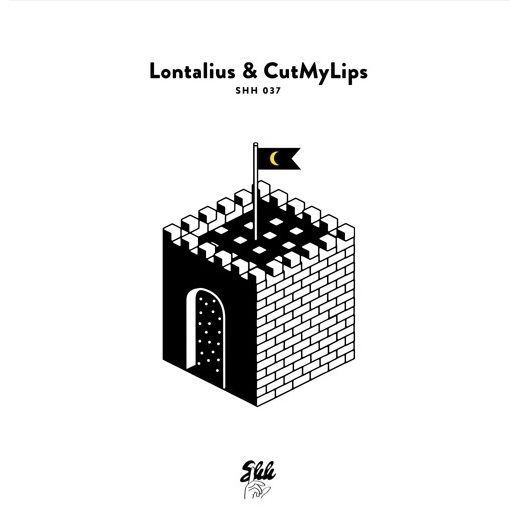 Lontalius x CutMyLips - Mooncatch
Ryan Hemsworth's year-old Secret Songs label has unveiled another free track – 'Mooncatch' – a fantastically slinked out space jam collaboration between European producer CutMyLips and New Zealand pop prodigy, Lontalius (aka Eddie Johnston). The plinky track zips along underneath Lontalius' poignant croon, telling an unseen love "I don't look at them the way I look at you," as he unfolds a nostalgia-laden what-if tour among swirling ghostly vocal wails, like an auditory scroll through an ex's Facebook photos.
Hemsworth's prolific label is known for recognizing trailblazing newcomers – Lontalius & CutMyLips both online discoveries – and then recombining and boosting their signal on SoundCloud.
CutMyLips said of the track: "I started making this song straight after my trip to an old castle with my significant other. It was great time – very impressive landscapes and deep feelings. I was really inspired with my life flow and expressed all those things in this track. When the sketch was half ready I decided to ask Lontalius to join me and fill the tune with his voice and words. When I first heard Eddie's vocals I was like, 'Wow, that's amazing.' I hope everyone gets something bewitching and inspiring from it."
Eddie added: "I started writing the minute after I listened to what Alexey sent me. The melodies are so strong and full of emotion…which can be rare for a 'beat' like this. I was so happy that he asked me to sing on it and I'd like to think I did the instrumental justice."
Johnston has been releasing music since the age of 13, but started to turn heads in the last year and a half with his gorgeous Casio covers of Top 40 songs from Nicki Minaj ('Pills N Potions'), Beyonce (a gently crooned 'XO'), Ciara ('Body Party'), Drake, Bieber, Pharrell (a mopey 'Happy') and others. Approaching the end of his teenaged years, a now 18-year-old Eddie began to create and share his own original compositions. Initially heavy on lo-fi presentation and shoegaze style aesthetics, Eddie's emotionally resonant songs steeped in youth, confusion and sadness have become cleaner, richly melodic, and lyrically focused. They've propelled him and his live band (Taylor Groves, Daniel McBride of Sheep, Dog & Wolf, and Miles Sutton of Tuff Wizard) to open for indie pop stars like Perfume Genius and How To Dress Well.

Last year's 'Light Shines Through Dust' again boosted Eddie's profile, with massive online pickup and plays as well as college radio chart success. Friends and collaborators like Lorde, Ryan Hemsworth (who helped inspire the bike premise for the 'All I Wanna Say' video), Tunji Ige and Corbin (Spooky Black) have helped as well. In the last 12 months, Eddie's been the subject of a FADER GenF profile and an i-D feature, as well as gaining accolades from taste-making media outlets like Dummy and Stereogum.
Lontalius' debut album will be released in 2016 on Partisan.