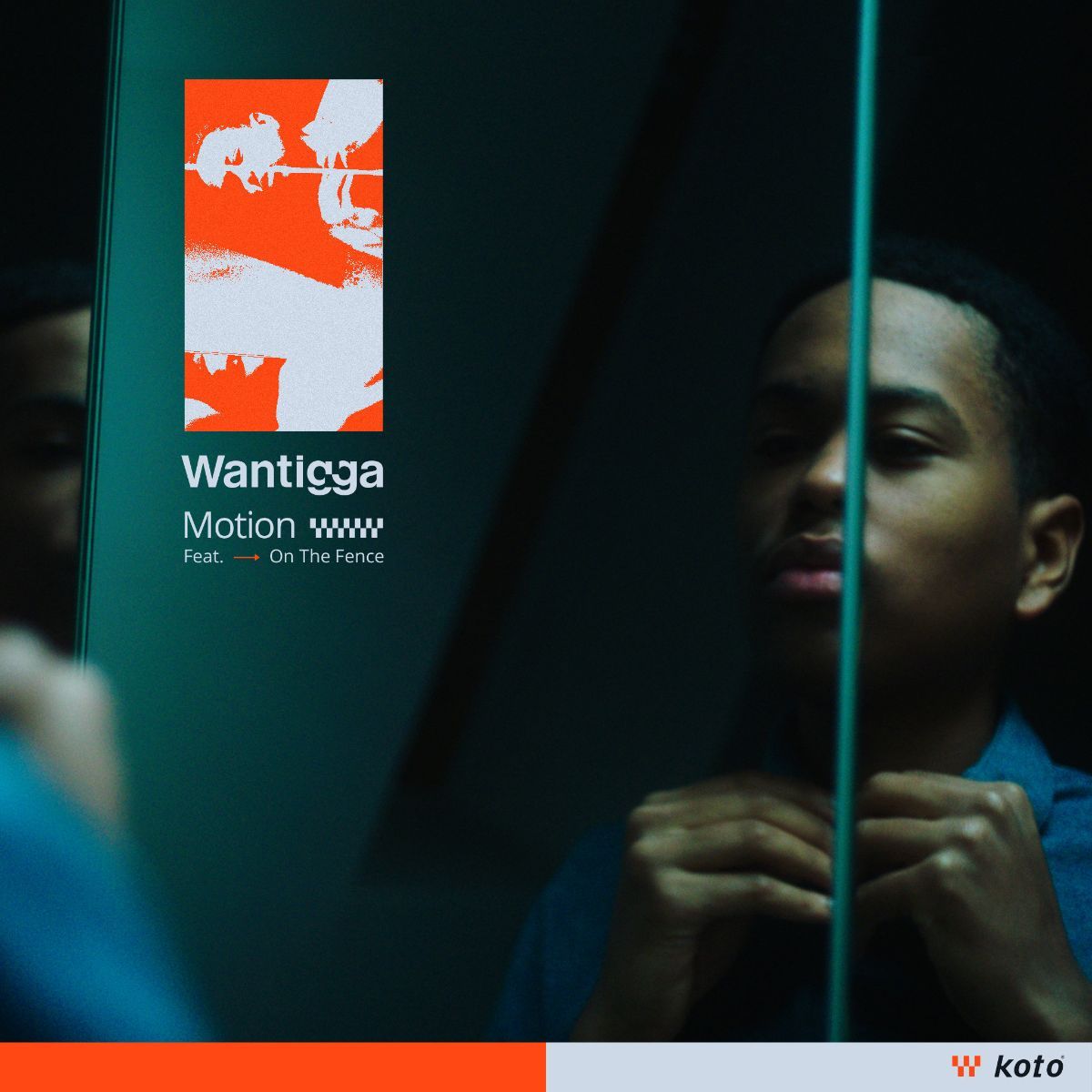 Wantigga - Motion
With his fresh sound that blends R&B, hip-hop and electronica, Dutch platinum-awarded producer Wantigga has quickly gained an excellent reputation. Whether it's his performances at major festivals like Lowlands, Pukkelpop & Pitch, club shows at YOYO, Razzmatazz & Paradiso, his beloved series of globally played club edits, or major commissioned assignments he has done for brands like Victoria Secret and Adidas, there's high anticipation of what he brings next.

New single Motion features On The Fence and is the first taste of his upcoming debut album. A melancholy synth scale sets the tone over mellow keys and a snappy beat beforeOn The Fence's beautifully smooth and heartfelt delivery glides in over funk-tinged R&B bass. Wantigga's songwriting gives nods to classic '90s / 2000s R&B, but all delivered through the prism of contemporary electronic sounds. A sensual halftime section lets the bass tones and atmospheric textures, and the whole track is brilliantly structured and sequenced to keep it captivating throughout.

Shot in Paris by acclaimed Topnotch producer, Lisa Smidt, the music video features French heavy-weights Nelick, JoshRosinet and Dourane Fall. As an art project, the music video is written as II part documentary series. After Part I was premiered exclusively at Lab 111, Amsterdam and online via Earmilk, it's officially out now. Watch, here.
Featuring a collection of international collaborators, Wantigga's debut album is a testament to his diversity as a producer and multi-instrumentalist. The album includes four different languages and is inspired by a selection of niche music scenes around the world such as the indie-K underground scene in Seoul, the LA beat movement in the US and the fresh electronica sounds popular in Paris. The album is set to be released after the summer, with a few sneak peeks along the way.

With releases on the Parisian label Roche Musique and member of independent label & artist agency Studio KOTO from Amsterdam, Wantigga is part of an exciting new wave of talent to look out for.