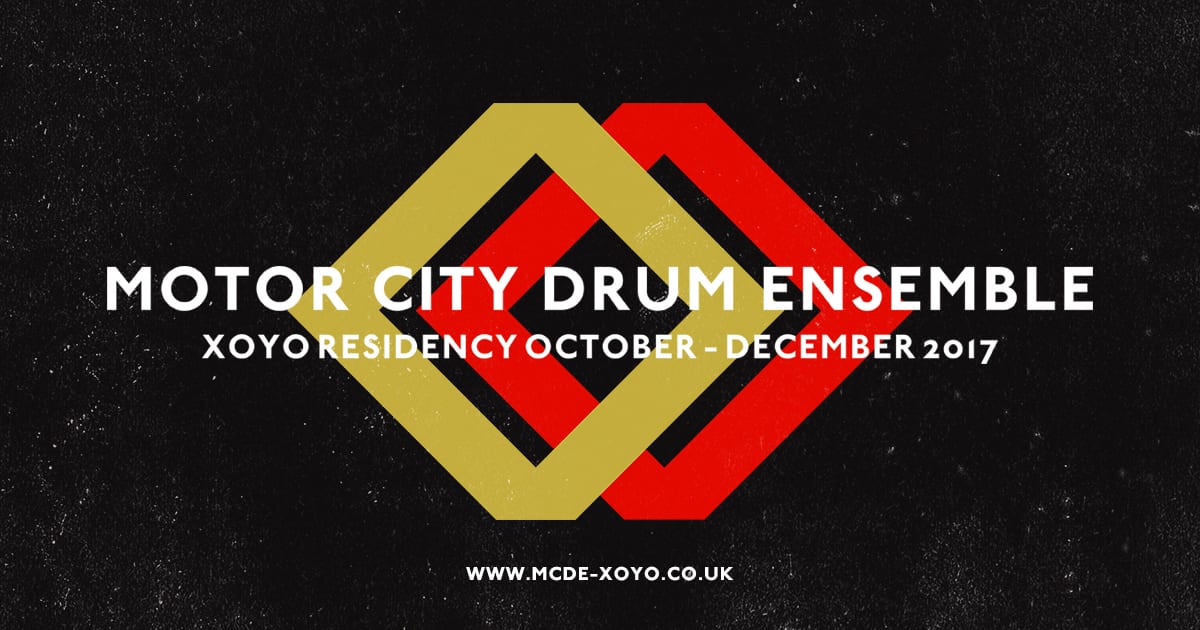 Motor City Drum Ensemble is XOYO's next resident…
It seems as if XOYO has been gearing up for this moment since the inception of the club's renowned quarterly residency series back in 2014. Each year, the East London institute plays host to four of the worlds biggest DJs as they curate three successive months of parties each.
And so, going into the fourth quarter of 2017, XOYO welcomes one of the finest and most highly anticipated DJs of our time, making the club his home for three months straight…
It gives us an immense amount of pleasure to announce, Danilo Plessow aka Motor City Drum Ensemble (MCDE) will be XOYO's fourth quarter resident of 2017, playing 10 consecutive Fridays from October 13th to December 15th with guest DJs throughout.
With a reputation as one the underground's most eclectic selectors, MCDE seamlessly traverses through funk, soul, house, techno, jazz and all the in between whilst managing to keep people dancing relentlessly. The technical wizardry on his original productions and remarkable remixes, omit the deep house legacy of North America infused with his penchant for jagged machine funk. MCDE's talent shines through as he blends house, disco and techno with such soulful nuance that he's come to redefine house music as we know it.
Responsible for one of the most distinguished labels today, Motor City Drum Ensemble's 'MCDE Recordings' has delivered his own 'Raw Cuts' series — a string of releases which cemented Plessow in the highest ranks of house and techno — as well as output from co-founder Pablo Valentino, City People and Harvey Sutherland, his contribution to dance music cannot be overstated.

"Very happy to announce that from October through December, i'll be doing a weekly residency over at XOYO in London. It's been literally a decade since i've had a regular weekly spot at a club and it feels great to be back, doing what I did for most of my early career. I now have the opportunity to not only play peak time, but also the warm-up set. It's kind of surreal and i'm forever grateful for the opportunity to see how things have changed over the course of these past years.
When I started out in the early 2000s, minimal techno was the prevailing sound of the moment and if you tried to do anything out of the ordinary, it wasn't very rewarding – we struggled to have 50 people through the door or our parties, month after month. It seems like the acceptance for a broader musical spectrum, as well as the roots of the very thing we celebrate at parties all over the world has changed, so i'm really happy to be able to curate a residency at one of London's clubbing institutions." – Motor City Drum Ensemble.
Set to drop at the start of September, hold tight for the full list of DJs Motor City Drum Ensemble has lined up to join him for his 10 week XOYO residency – trust us, you won't be disappointed.
Tickets on sale now: www.mcde-xoyo.co.uk