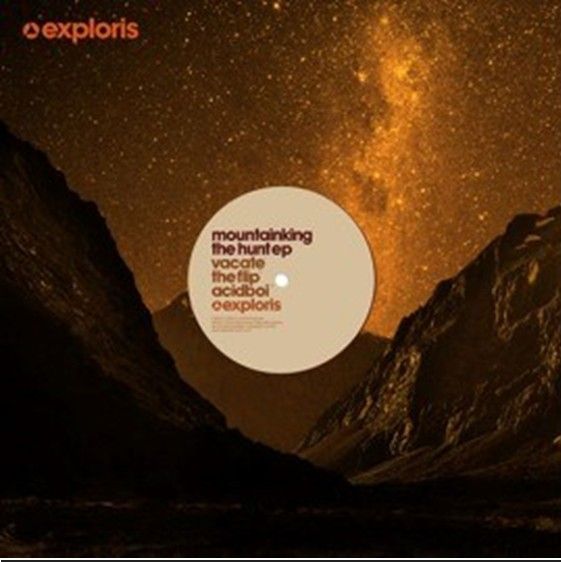 Mountainking – The Hunt
Exploris returns with an exciting and provocative second release, as the young label introduces an intriguing new pairing of minds. Set for vinyl release on 26th January and digital February 9th, this unrelenting 3-part EP 'The Hunt' comes from the raw, dark energy of Mountainking.

Mountainking sees label curator EJECA join with one of the UK's underground protégés Citizen. Both focused on heads down, direct electronica designed to be heard in big spaces, live and all encompassing. Their ethos is to return dance music to the glory days of distant warehouses and the unknown. This first offering certainly gives us a taste of the signature sound we can expect from Mountainking, with three statement tracks that delve into tribal territory, delivering driven, hard hitting, melodic rhythms.

The A side 'Vacate' is a slow and steady builder. The pulse of the hypnotic bass throbs until you are hit with an oscillating synth that cuts the atmosphere. 'The Flip' immediately sets an eerier tone, with heavy clanging and industrial notes that move across the shuffling drums like a doppler effect. Finally, 'Acid Boi' comes in force – a big room, full power production that takes you direct into the depths of acid techno and the 303. It's a high impact track with an intense breakdown to match.

Exploris shows clear development and character with another dynamic release that doesn't hold back on diversity and skill. Consistent and progressive, Exploris brings techno tyrant Chris Hanna to head up the next release in March.